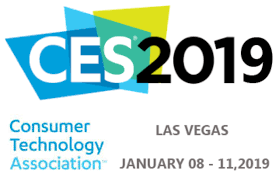 Source: CES
Quest Global will be demonstrating a host of smart engineering solutions for the consumer electronics, semiconductor and automotive industries at CES 2019. The solutions aim to address consumer demand in safety, comfort and enhanced user experience when using connected living technology. The company will also discuss how it uses deep learning, artificial intelligence (AI), augmented reality and virtual reality (AR/VR), data analytics, security and block chain, connected engineering and mobility.
With the convergence of mechanical and digital technologies, OEMs and Tier 1 suppliers have been finding it difficult to address the growing demand for providing connected engineering experience to its customers. By developing comprehensive engineering services and solutions, Quest partners with its customers to overcome such challenges, making products safer and more reliable in today's digital age.
During CES, Quest will demonstrate how they engage with customers as a partner in the areas of new product development and lifecycle management right from concept to commercialization across electronics, software and mechanical engineering. The company will showcase a live demo of its latest connected engineering experience to deliver an intelligent, secure and immersive workforce management. Quest will also exhibit its multi-platform test automation framework, next-gen automotive solutions including FOTA (Firmware-Over-The-Air) and AR/mixed reality-based training and servicing as well.
Learn more about Quest here.