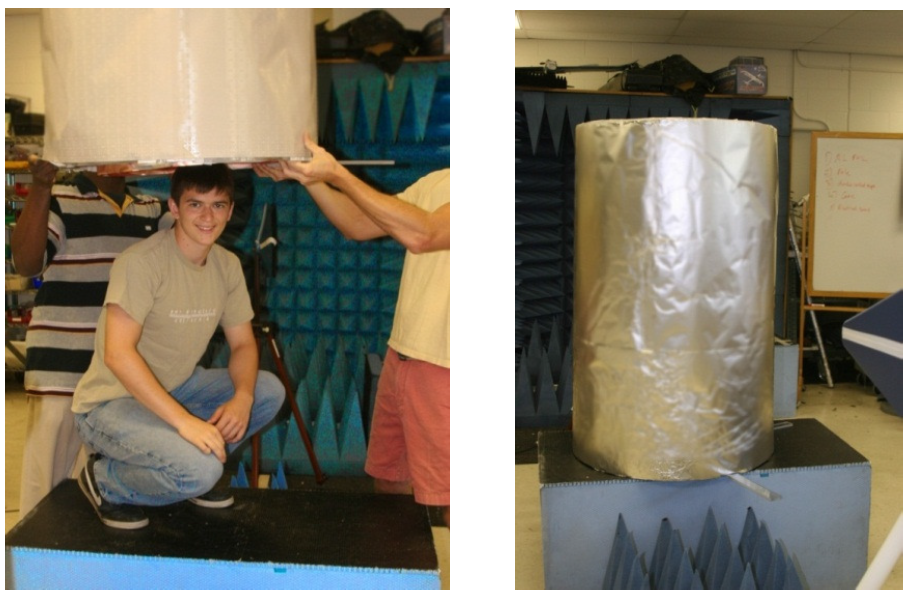 Figure 1. First cloaking of a human by Fractal Antenna Systems in 2012. Source: Fractal Antenna SystemsU.S. Patent No. 10,027,033, for "Wideband electromagnetic cloaking systems," was granted to three inventors from Fractal Antenna Systems (FAS). The invention leverages expertise in fractal resonator metamaterials to achieve invisibility or optical cloaking.
The cloaks slip-stream or pass electromagnetic waves around an object or obstacle, which is different than optical lens cloaking. Optical lens cloaking can be achieved with a bulky system of special lenses, as shown in this demonstration video from the University of Rochester. FAS first cloaked a man in August 2012 at the Microwaves conference.
Metamaterials can provide a negative index of refraction, negative permeability and negative permittivity. The metamaterial described in the invention uses a fractal or aperiodic arrangement of resonators on the surface of a paper-thin film. The fractal resonators provide an effective electromagnetic lens or back lensing action over certain frequencies, resulting in invisibility. Operation at other frequencies, including those of visible light, infrared, ultraviolet and microwave radiation (e.g., K, Ka, X-bands) may be realized by appropriately scaling dimensions and careful selection of the shapes of the resonator elements. The cloaks could be useful in hiding military vehicles, missiles, aircraft or drones from radar detection.
E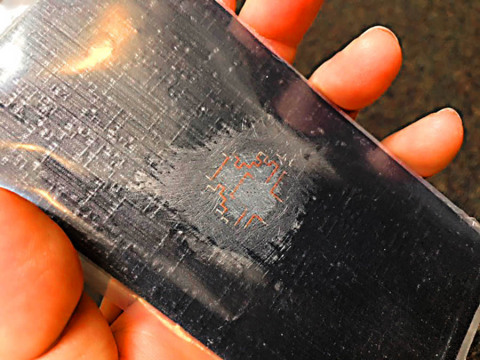 Figure 2. A fractal absorber is paper thin and absorbs radio waves over a large frequency range. The removal of part of the resistive layer shows a fractal resonator. Source: Business Wirengineered surface geometries and radiation absorption can be applied to military craft to reduce radar cross-section, but these are largely limited to small ranges of electromagnetic radiation. The resonators act as fractal absorbers where evanescent waves divert impinging energy off to the sides, where it is absorbed in a resistive layer. Previous cloaking inventions have relied upon absorbers to accomplish this. The new technology has thin, wide fractal absorbers that cloak with dramatic thickness and weight reductiosn. Many earlier invisibility cloaks only provided invisibility over a narrow range of frequencies. This new innovation can cloak over a wide bandwidth. The thinness of the cloaking device is key to allowing the cloak wearer to see the outside world.
In the words of one of the inventors, Nathan Cohen, "The person or sensor inside the cloak is thus no longer blind."
Cohen believes that not being able to see outside the cloak has limited the usefulness and adoption of them. In addition, the new invisibility cloak can be turned on and off by changing the characteristics of a boundary layer.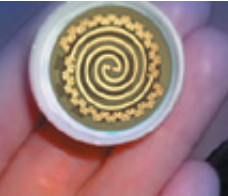 Figure 3. Compact and powerful fractal metamaterial-based antenna. Source: Fractal Antenna SystemsDr. Nathan Cohen is also the CEO of FAS. He is a physicist and radio astronomer with a background in electromagnetics, fractal geometry and imaging. He is a pioneer in fractal engineering, holding 48 U.S. utility patents, including source patents on fractal antennas, fractal resonators, invisibility cloaks and deflector shields, fractal metamaterials (meta-surfaces) and radiative transfer, fractal batteries, fractal absorbers, flat lenses and 3D printing. The FAS brochure provides additional details on fractal antenna technology and its applications.
Fractal Antenna Systems develops and supplies compact, powerful antennas with multiband or wide frequencies ranges for demanding wireless, electromagnetic and electronic applications. A fractal antenna is created using fractal geometry, a self-similar pattern built from the repetition of a simple shape. The inherent qualities of fractals enable the production of high-performance antennas that are typically 50% to 75% smaller than traditional antennas. FAS's fractal technology also has benefits in resonators and other electronic systems. FAS has a multitude of patents and patent applications on antennas, fractal resonators, electromagnetic shielding and cloaking systems.