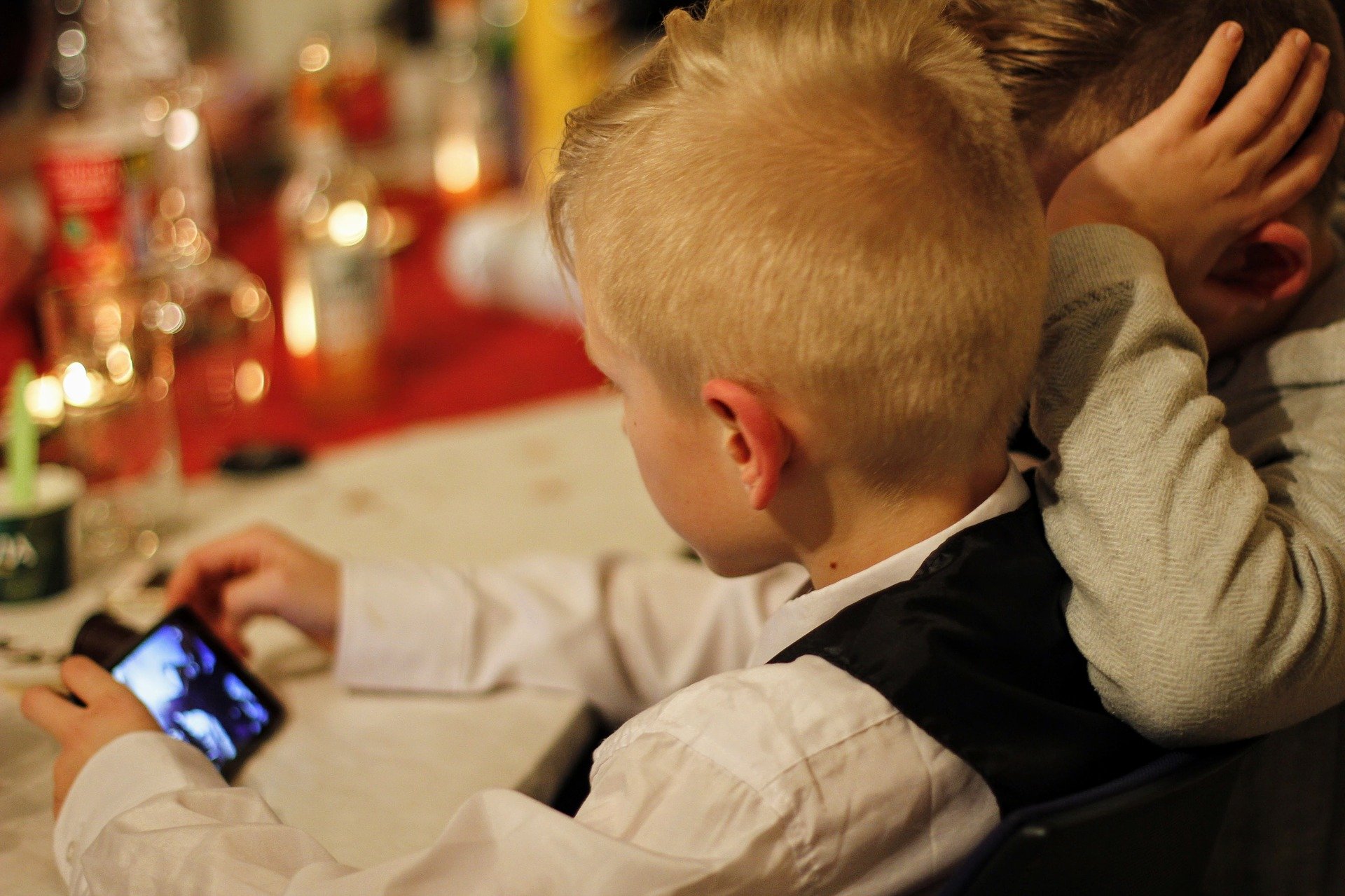 Source: Pixabay
Parents everywhere are always worrying about their children. In recent years, a major worry among most parents is how screens are affecting their children's eyes. But ophthalmologists and doctors can't agree if screens are damaging our eyes. However, they can agree that there is a significant increase in dry eye and eye strain, but they don't believe that screens are the only cause.
Ophthalmologists from the American Academy of Ophthalmology have released a new study that further explores the cause of increased eye strain. In the study, the researchers state that myopia, or nearsightedness, has nearly doubled since 1971 with a 45 percent increase. But they are not sure if screens are completely to blame for the increase. The study states that all near-work activities have at least some effect on eye strain. Near work activities include looking at a computer screen but also activities like reading books. The researchers are unsure if nearsightedness is due to focus on phones all the time.
Everyone, children and adults, experience digital eye strain. The symptoms of digital eye strain are temporary, but they can become frequent. Just because these effects can happen, doesn't mean that glasses are required. It also doesn't confirm that the blue light from computers is actually damaging eyes. The study says that one way to slow down the effect of near-work activities is by spending more time outdoors. This is especially important for children in early childhood.
To combat eye strain, the researchers recommend frequent breaks from screens or any near-sight activity. They suggest a 20-second break from the activity every 20 minutes.
The researchers from the American Academy of Ophthalmology have provided 10 tips and tricks for parents to follow to protect their child's eyes from eye strain. The tips are as follows:
· Set a kitchen timer or a smart device timer to remind them.
· Provide a real book instead of an e-book and encourage kids to look up and out the window every two chapters.
· After completing a level in a video game, look out the window for 20 seconds.
· Pre-mark books with a paperclip every few chapters to remind your child to look up. On an e-book, use the "bookmark" function for the same effect.
· Avoid using a computer outside or in brightly lit areas, as the glare on the screen can create strain.
· Adjust the brightness and contrast of your computer screen so that it feels comfortable to you.
· Use good posture when using a computer and when reading.
· Encourage your child to hold digital media farther away, 18 to 24 inches is ideal.
· Create a distraction that causes your child to look up every now and then.
· Remind them to blink when watching a screen.
"I prefer to teach kids better habits, instead of supplying them a crutch like reading glasses to enable them to consume even more media," said K. David Epley, M.D., clinical spokesperson for the American Academy of Ophthalmology. "If you run too far and your legs start hurting, you stop. Likewise, if you've been reading too long or watching videos too long, and your eyes start hurting, you should stop."
Read the study, which was published in Ophthalmology, to learn more about their findings.