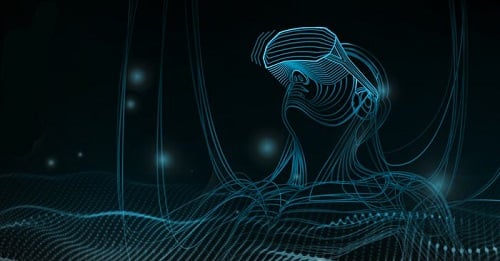 Future VR headsets may only require one wire and work on smaller handheld devices. Source: NvidiaA new virtual reality consortium consisting of Nvidia, Oculus, Valve, AMD and Microsoft has introduced its first specification called VirtualLink that enables next-generation VR headsets to connect to PCs and other devices using a single, high-bandwidth USB Type-C connector.
The companies said this open industry standard simplifies and speeds up VR setup time while bringing the same immersive VR experience to smaller devices with fewer ports such as thin and light notebooks.
VirtualLink connects with VR headsets to simultaneously deliver four high-speed HBR3 DisplayPort lanes, which are scalable for future needs. It also includes a USB 3.1 data channel for supporting high-resolution cameras and sensors and up to 27 watts of power.
The companies said the standard is specifically built for VR optimized for latency and bandwidth demands that will allow headset and PC makers to deliver next-generation VR experiences.
"Simulating reality requires incredible visual fidelity and processing power," said Jason Paul, general manager of gaming and VR, NVIDIA. "With a single, high-bandwidth cable, VirtualLink unlocks the full potential of the PC to power amazing VR experiences."
To learn more, go to VirtualLink.