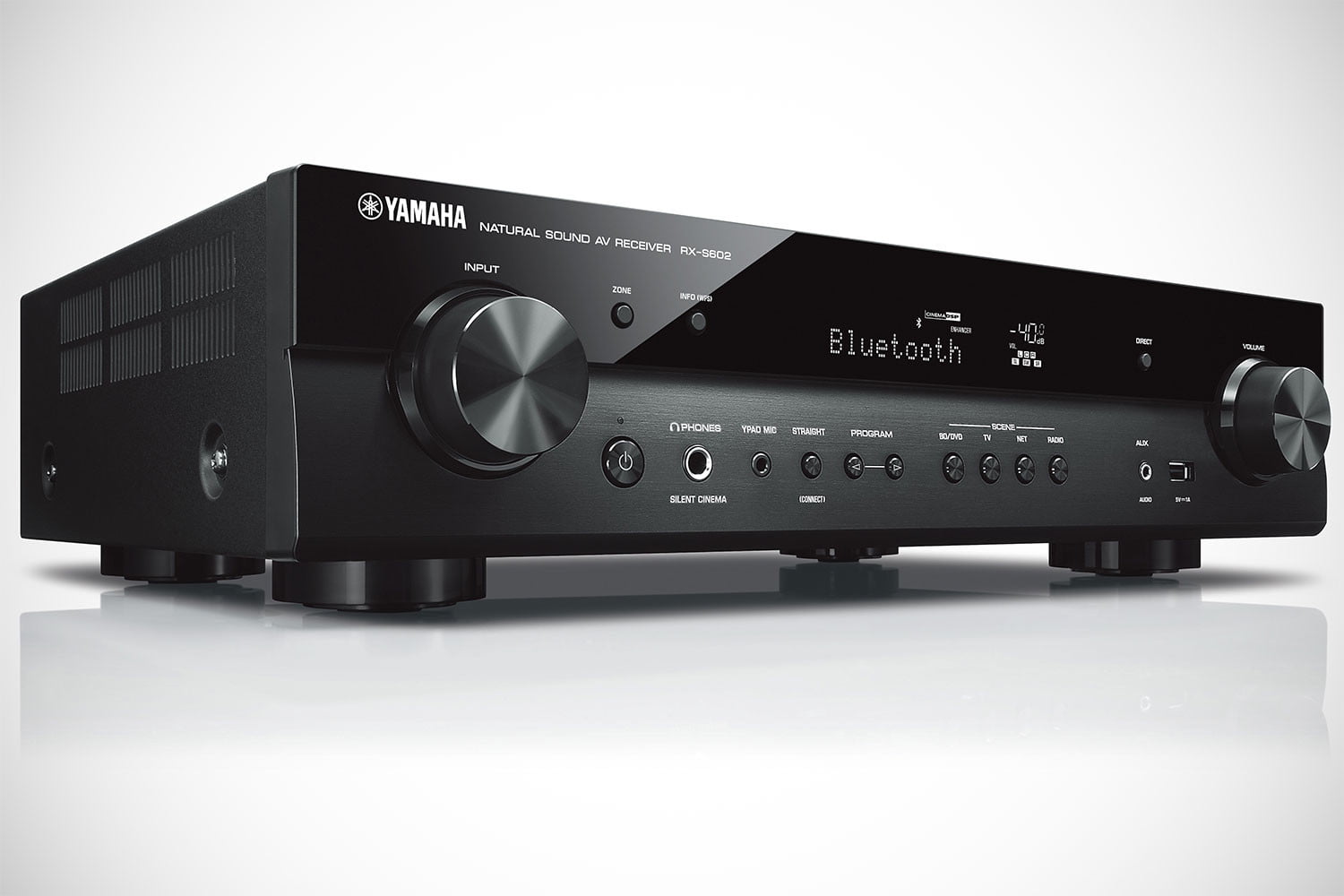 The RX-S602 Slimline AV receiver. Source: YamahaYamaha unveiled the RX-S602 Slimline AV receiver. This receiver offers wireless surround capability and Alexa voice control.
The RX-S602 fits in confined spaces and in AV racks that have extreme constraints like small apartments, offices, motorhomes or campervans.
The RX-S602 supports a traditional 5.1-channel wired setup and can go wireless with a new technology called MusicCast Surround. MusicCast Surround allows the user to build an AV receiver-based, 5.1-channel surround sound system with wired speakers and wireless speakers.
MusicCast Surround builds on the Yamaha MusicCast wireless multi-room audio system. This enables music enthusiasts to stream from almost any audio source over a Wi-Fi network to MusicCast-enabled products.
The RX-S602 has complete compatibility with the latest HDMI standards and delivers transmission of 4K video at 60 frames per second pass-through. It supports HDR video, including Dolby Vision and Hybrid Log-Gamma.
The RX-S602 is loaded with wireless technologies, including Wi-Fi, Bluetooth, Apple AirPlay and Spotify Connect. It supports many streaming services through the MusicCast app. It is also equipped with Zone 2 audio, which sends audio to a speaker pair in another room from a source independent of the source playing in the main listening room.
The Yamaha RX-S602 will be available in August for $649.95. To learn more about the new device, visit Yamaha.