Additive manufacturing, or 3D printing, has been extended to the fabrication of aircraft parts, medical materials and other products. Recognizing the technology's potential to improve the economics, efficiency and sustainability of the construction industry, the Centre for Additive Manufacturing (AM.NUS) at the National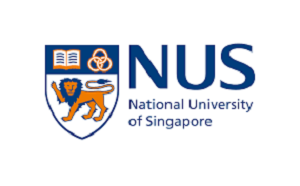 University of Singapore (NUS) launched the AM.NUS Construction 3D Printing Programme to accelerate the adoption of 3D printing building technology in this sector. The initiative aims to develop sustainable materials and 3D printing designs to facilitate rapid mass production of building structures.
In addition to conducting cutting-edge research and collaborations with industry, the program will provide training on construction 3D printing to NUS students and industry partners and organize relevant conferences and workshops.
The first of two projects underway focuses on accelerated production of toilets to improve sanitation and public health in India. The researchers engineered a design that can be 3D-printed in under five hours, proving considerably less time-intensive than the full day required for manual construction. Each unit is composed of 12 smaller modules that are easy to transport and assemble. The printed unit is also 25 percent less cost-intensive than conventional manufacturing routes, and the team is investigating use of recycled materials in the concrete consumed for this application.
Formworks for concrete construction are traditionally made with steel or timber. To save time and cost, a second project is developing a 3D-printed volumetric formwork for bathroom units. The process replaces steel and timber with a polymer and could result in the construction of 24 units per day by means of a semi-automated production line.
The technology development research is conducted at a construction 3D-printing laboratory that houses Singapore's largest gantry-type concrete 3D-printing machine.