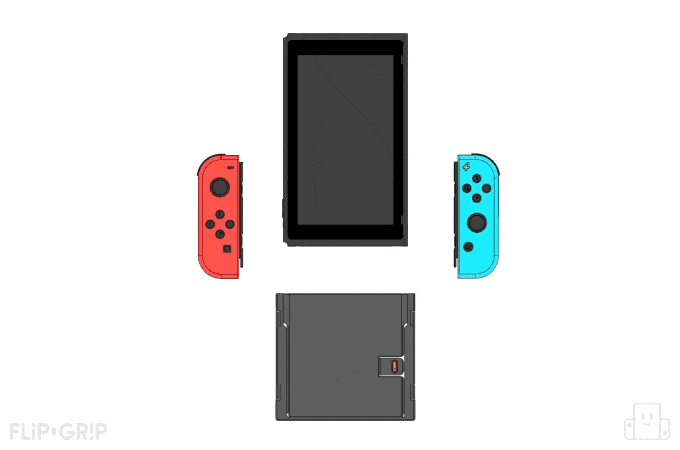 A handheld accessory for the Nintendo Switch has been launched on Kickstarter to allow vertical-mode gaming on the platform.
The Flip Grip features a pair of Joy-con rails on either side of the grip, allowing for the Switch to be flipped 90 degrees for vertical handheld action. While numerous classic Nintendo titles were recently released for the Nintendo Switch, gamers are forced to play these title in horizontal mode. The Flip Grip allows for vertical-mode screens much the same way they appeared in arcade cabinets back in the day.
Until now, using the Switch in vertical mode required propping the console sideways on a stand, which isn't ideal. This detracts from the main point of the Switch, which is portability, said Flip Grip creator Fangamer.
Flip Grip contains a single piece of durable injection-molded plastic designed to hold the Switch rotated at 90 degrees counterclockwise. Users slide the Switch in until it clicks in place, and then slide the Joy-cons into the rails on either side just like on the normal console. The inner edge of the Flip Grip is specifically molded to the shape of the Switch so it won't allow it to slide in the wrong direction. There is also a rubber bump on the inside that holds the platform in place to prevent it from falling out.
Current games for the Switch include "Donkey Kong," "Punch-Out!!" "Terra Cresta," Dig Dug," Star Force," "Galaga" and many more. Other titles are expected to be released later this year.
Fangamer has started a Kickstarter campaign in order to raise funds to manufacture the Flip Grip as well as to determine interest and demand in the accessory.