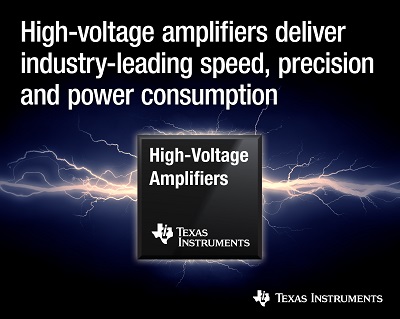 The new TI amplifier. Source: Texas InstrumentsTexas Instruments has introduced three new amplifiers designed to create more accurate circuits for error-sensitive industrial applications.
The new device offers precise measurement and faster processing of a wide variety of input signals in test measurement, medical and data-acquisition systems.
The OPA2810 amplifier is a 27 V junction gate field effect transistor (JFET)-input dual operational amplifier with 120 MHz bandwidth and 500-µV max offset voltage. The OPA189 is a 36 V zero-drift op amp with 14 MHz bandwidth, and is multiplexer-friendly. Finally, the THS3491 is a 32 V current-feedback amplifier with 900 MHz small-signal bandwidth and ±4-20 mA output current.
TI said the amplifiers deliver up to twice the bandwidth and slew rate of competitive devices and offer high-gain configurations and faster response times for the OPA2810 and OPA189. Meanwhile, the THS3491 is designed for test and measurement systems such as arbitrary waveform generators, laser diode drivers and high capacitive load drive applications.
The OPA189 and THS3491 amplifiers are available now in volume quantities while the OPA2810 amplifier will be available in the third quarter of this year.