How often do you check your smartphone during a single day? Have you ever counted? Do you even care?
A new study indicates that smartphone behavior has yet to be proven as addictive but checking phones dozens of times day represents unconscious behavior that is extremely repetitive.
The study by Lancaster University and the University of Lincoln looked at phone use over 13 days using a an app which time stamped when usage began and ended. Results showed that people tend to underestimate how much time they are on their phones.
From this data, researchers were able to calculate the number of total hours and the number of checks for each day, with a check defined as any usage lasting less than 15 seconds.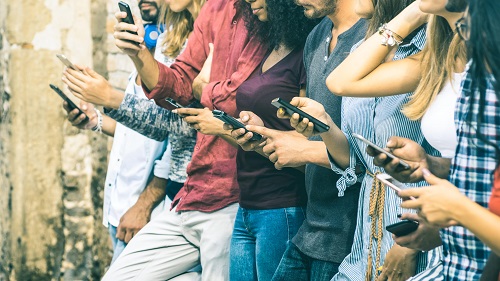 If you check your phone a certain number of times in a day, you are likely to repeat this in future days. Source: Lancaster University The study found three key points. First, smartphone usage is repetitive and consistent for each person; second, a standard survey was unable to predict these behaviors; and third, future phone checking frequency can be predicted with very little data.
For example, the researchers found that if you check your phone 80 times a day, you are likely to repeat that behavior every day.
"Multiple checks could indicate an absent-minded use of mobile phones, which is habitual and unconscious," said Tom Wilcockson, researcher at Lancaster University.
While most research into smartphone use has been limited to surveys and questionnaires, which have shown to be unreliable, the research from Lancaster and Lincoln documented actual usage from the app.
This might help in future studies to understand the effect of screen time on health and well-being, researchers said.
The full research can be found in the journal Cyberpsychology, Behavior and Social Networking.