Fischer Connectors, a connectivity solutions provider for high-performance circular connectors and cable assemblies, exhibited at the Special Operations Forces Industry Conference (SOFIC) in Tampa Bay, Florida, this month. Many of the products they displayed offer new technologies and new solutions to issues with wearable tech in the military.
The SOFIC Conference, which took place May 21–24, is the premier conference for the SOF community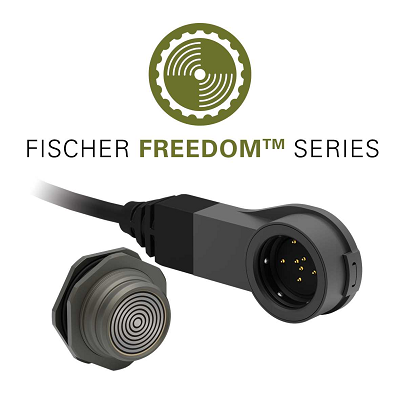 Source: Fischer Connectors to review new technologies and collaborate with manufacturers on challenges in the field. The conference offers educational sessions, demonstrations, interaction with exhibitors and military officials looking for the latest solutions.
As a global leader in connectivity solutions, Fischer Connectors provides a full catalog of their existing military-grade connectors and cable assemblies to support new and developing technologies being brought to military application. With the extensive demands on military systems and the need for rugged solutions, Fischer Connectors is a thought leader on emerging connector technology to provide the most robust and functional solutions for military deployment.
One of the new products shown during the SOFIC show is Fischer Connector's Fischer Freedom Series connectivity solution. Officially launching in June, the completely new breakthrough plug and use technology offers a much-needed improvement in functionality and durability for connections on a wearable system application.
The Freedom Series LP360 connector uses an all-new patented connection architecture that allows an easy blind mating, even with gloves, with no need to focus on proper "keying" to make the connection. The new connector is designed to speed up installation and deployment of systems, while still providing a durable sealed connection to protect sensitive electronic components.
For more information about the SOFIC show, visit www.sofic.org.
For more information about Fischer Connectors, visit www.fischerconnectors.com.
For more information on the breakthrough technology and the Fischer Freedom Series, visit https://www.fischerconnectors.com/us/en/new-lp360-wearable-connectivity-technology.