At the annual MD&M West show in Anaheim, California, Fischer Connectors will showcase new connectivity solutions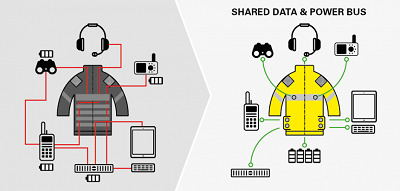 Source: Fischer Connectorsdeveloped in partnership with Wearable Technologies Ltd.
Fischer will introduce the Freedom series connector to the medical market this year at MD&M West. The connector is expected to revolutionize how medical device manufacturers approach wearable device design, due to its unique configuration that allows 360° connectivity and freedom of movement.
The Fischer Freedom series has already won two prestigious design and engineering awards: Design World's Leadership in Engineering Achievement Program (LEAP) Award in the Connectivity category, and Military & Aerospace Electronics Innovators Award at the Platinum level. The Freedom connectivity solution is currently available in a seven-pin configuration, with a plastic version and a miniature four-pin version due later this year.
The entire product portfolio of Fischer Connectors showcased in Booth 1658 at MD&M West also includes the new configurations of the ultra-miniature signal and power Fischer MiniMax series compliant with the latest data protocols USB 3.0, Ethernet and HDMI. In addition, the company will be showcasing brass, plastic and disposable configurations from the Fischer Core series designed specifically for medical applications.