Industrial Electronics
Tips and Tricks for Laser Engraving on Fabric
22 May 2018
Sponsored content
Many materials can be used with a laser engraver/cutter. From wood and cork to harder materials like glass and slate, engraving/cutting systems can produce stunning results on all kinds of substrates. Fabric can also be engraved directly, though users are sometimes hesitant to work with this material for fear of burning too much.
Fabric is quickly becoming popular among laser engraver users, as some really unique looks can be produced. In addition to etching, lasers can also create intricate cuts on fabric with great consistency and control. Laser cutting results in perfectly seared edges on fabric that prevents it from unraveling. When aided by automated and computer-controlled cutting such as the laser engraving machines from Epilog Laser can provide, fabric can be cut with incredible precision.
Nearly any fabric can be engraved with a laser machine, including leather, synthetic fibers, micro-fiber and cotton. Users engrave fabric in order to make custom T-shirts and sneakers, customized leather coasters and belts, personalized fleece jackets, journals and much more.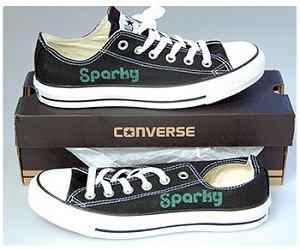 Figure 1: A laser engraver can be used to customize footwear fabrics. Source: Epilog Laser
But what are the best fabrics to use with a laser engraver and how do you determine what laser cutting level is appropriate for each fabric? This article will help detail the best practices for laser engraving with fabric.
Fabrics That Engrave Well
Micro-fiber is a common fabric generally made from polyesters, polyamides or a combination of the two. This is a highly durable fabric for laser engraving that generally produces quality results.
The best way to engrave micro-fiber fabric is to use high speed and low power. This allows the laser engraver to quickly burn away only the slightest layer from the top, resulting in the desired outcome. To avoid burning through the fabric entirely, test various settings on different swatches until you find the settings that work the best.
Leather makes an excellent material for laser engraving because the fabric is not only durable but also flexible, meaning that it can withstand the laser easily. Laser engraving on leather produces an almost debossed look. It can turn an ordinary belt, purse, notebook or jacket into something more sophisticated or personalized.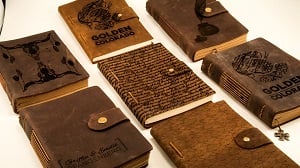 Figure 2: Leather and faux leather are very durable and flexible fabrics, allowing a laser engraver to turn a belt or purse into a custom-made product. Source: Epilog Laser
Cotton, one of the most common types of fabric in the world, is also a good material to use for laser engraving. Tip: Look for fabric that is 100 percent cotton and has tight weaves. Note how close the threads in the cotton fabric are: the tighter the thread, the better the engraving will be. If the material is not tightly-knit enough, it may not be able to withstand the power of the laser.
Tips for Success
There are other fabric materials that work well with laser engraving and cutting, including fleece, felt, denim and twill. These fabrics are durable enough to withstand the laser cutting process, and are appropriate for use in making holiday specialty items or wearable branding.
For appliqué cutting, the color mapping feature, found on such laser engravers as the Mini 18 from Epilog Laser, can set their vector parameters to either cut through both layers of fabric or just kiss-cut the top layer of fabric to show the color underneath. After the cutting is completed, a user can heat press a patch onto the fabric.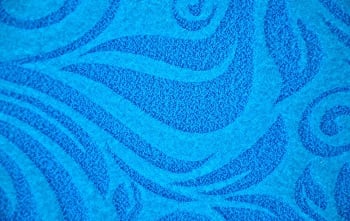 Figure 3: Fleece fabric can be engraved for personalization of shirts, jackets or even blankets. Source: Epilog Laser
When engraving on fabric, it is generally a best practice to use a high speed and low power setting in order to quickly burn away the top layer of fabric. A higher power setting is likely to burn completely through the fabric. Users should also consider reducing the DPI at which they engrave. A lower resolution means the laser is burning fewer dots per inch, which helps ensure the laser doesn't burn completely through the fabric.
Some of the fabrics that don't work well with laser engraving include terry cloth (such as the material used in robes and towels) and plush. Any fabric with loose knitting is more prone to scorching when engraving, meaning that closely-knit, sturdier materials are preferable to looser materials.
Follow these tips the next time you try to laser engrave a piece of fabric, and you are guaranteed to get the results you want — without having to spend a lot of money using the wrong settings or materials.
Find Free Electronics Datasheets