Industrial Electronics
Laser Engrave Fabrics for Fun and Fashion
20 November 2017
Sponsored content
Laser engraving and cutting fabric has moved from the industrial sphere to the DIY and consumer markets. Once reserved for the high fashion sector, this design process can be applied by anyone to a variety of natural and synthetic fabrics.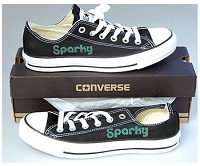 Figure 1. Customize canvas sneakers with a laser. Source: Epilog LaserThe advantages of laser engraving/cutting — extreme accuracy, clean cuts and sealed fabric edges to prevent fraying — can be realized with cotton, leather and microfibers made from polyesters, polyamides (nylon), or a combination of polyester and polyamide. Synthetic leather can also withstand laser engraving due to its flexibility and durability. Most designs or images can be easily etched onto these materials: laser engraving quickly burns away the top layer of fabric to produce the engraved contrast.
The CO2 laser is the method of choice for this application, which involves firing a high-energy laser that cuts by melting, burning or vaporizing material. Higher speed and lower power settings are necessary, particularly for delicate fabrics. Heartier fabrics such as denim, canvas and leather can withstand higher power settings during engraving.
Fabrics that are not amenable to engraving include terry cloth and plush; the threads are not tightly knit and lend themselves to burning as opposed to engraving. Also, anything containing PVC (polyvinyl chloride), such as Neoprene, shouldn't be used with the laser. When laser engraved or cut, PVC releases a corrosive gas that can be harmful to the inside of your laser system as well as your laser operator.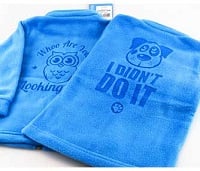 Figure 2. Make your mark on a fleece jacket. Source: Epilog LaserThe laser system attaches to a computer just like a printer and cuts designs that can be created using most graphic software programs. Simply set up the page size to the size of the piece being engraved, create the image and print it to the laser.
To begin, Epilog recommends lowering the dots per inch (DPI) when engraving. The higher the DPI, the more material will be removed. Engraving at a lower DPI helps ensure that the laser just slightly vaporizes the top layer and doesn't entirely burn through the fabric. Most fabric engravings work at 150 to 300 DPI.
Need some ideas for a DIY project or gift? Epilog offers numerous suggestions along with process tips and guidelines.
Personalized musical instruments and accessories are always in demand. Engrave a leather guitar strap using a 120-watt Helix with the following settings: 100% speed, 35% power, 400 DPI.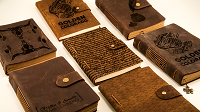 Figure 2 Laser enrave a leather journal. Source: Epilog LaserMake your mark on a fleece jacket with a 75-watt Fusion M2. Epilog recommends the following settings: 100% speed, 15% power, 300 DPI, Jarvis dithering.
Engrave a steampunk design, or some other image, on a leather flask. This particular flask decorated by Epilog includes its own collapsible shot glass for a thoughtful touch. A 50-watt Helix was used for this project with the following settings: 100% speed, 60% power, 600 DPI, Jarvis dithering.
Laser cutting offers the kind of precision achieved if the process were done by hand but at a much faster pace, making it more practical and allowing for lower price points.
Find Free Electronics Datasheets