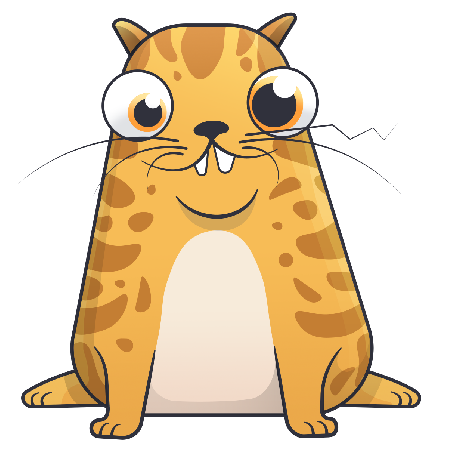 Twitch, seen here, is one of a new species of "cryptocollectibles." Source: Cryptokitties.co.
"A new kind of money" is how bitcoin describes itself on its nonprofit home site, before noting that its unique peer-to-peer, open-source structure allows "exciting uses" that previous payment systems were incapable of offering. As cryptocurrency technology has taken hold of people's imaginations and grown to include other coin types as well, the value of individual virtual cash units has risen to the stratosphere. And the "exciting uses" imagined by the technology's founders have in some cases turned into uses that one might describe as a little crazy. Here are a few:
(1) Collecting kitties: One of the world's first games to be built on blockchain technology, CryptoKitties is essentially a community of collectors with cryptocurrency to burn. Those who play use their Ether (an alternative to bitcoin) to purchase digital cats, which aren't actual cats at all but merely cartoon pictures of cats. Of course, each is a one-of-a-kind "cryptocollectible," and with two cats you can breed a brand-new, genetically unique kitty. According to the site, up to four billion genetic variations are possible. And according to London-based online magazine Verdict, players have been known to spend over $100,000 to get their paws on their preferred pet. Me-OW.
(2) Getting lap dances: It's a win/win situation for the adult entertainment industry. Those who visit strip joints can spend their money there without leaving a paper trail; those who work at them don't need to worry about being robbed, clients doing chargebacks or banks refusing their business (which, apparently, has happened). At the Legends Room in Las Vegas, according to the commercial site Bitcoin.com, there's an in-house bitcoin ATM; there's a homegrown cryptocurrency built on top of the Ethereum platform; and – get this – the dancers can choose to wear temporary QR-code tattoos that represent their virtual wallet addresses, and can be scanned on a smartphone.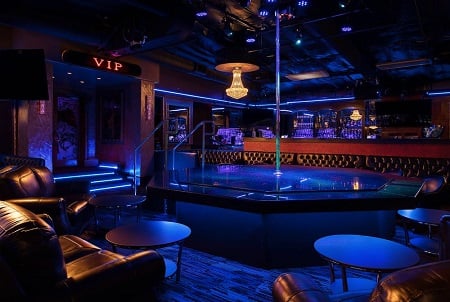 Strip club of the future? Source: The Legends Room Las Vegas.(3) Betting (or buying) the farm: Money magazine recently reported on some of the "insane things" bitcoin investors are doing – like maxing out their credit cards or taking out a mortgage in order to actually afford a bitcoin investment. Or, for those who already possess a cryptocurrency stockpile, there are startups that offer the opportunity to borrow against a virtual wallet in order to make a large purchase. In a typical such arrangement, an investor could raise $100K in cash by posting $200K in bitcoin as collateral, at a 12 to 20 percent interest rate. This sounds even riskier when one considers that, by and large, these transactions aren't being coordinated by traditional banks.
(4) Going to incredible lengths to recover lost passwords: There's no "forgot password?" link when it comes to bitcoin; if you forget the complex security code you need to access your stash of virtual cash, you're out of luck. The Wall Street Journal recently reported on a man attempting to dig through four years of landfill trash in order to find a hard drive that was accidentally discarded; understandable, since it contains the private key to a collection of bitcoin that's currently worth more than $100 million. Then there's the guy who built a supercomputer to try to crack the code through a brute-force cracking approach (after first considering, but deciding not to pursue, hypnosis to try to jog his memory); in order to run through all the possible permutations, however, could take a couple centuries.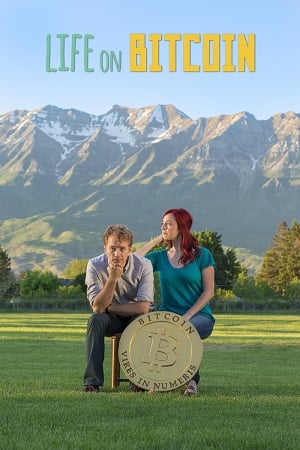 Poster for a documentary on a couple who tried to live on nothing but Bitcoin during the first part of their marriage. Source: Life on Bitcoin, LLC.(5) Password lost? We've got you covered, for a hefty cut: In that same article, the WSJ also mentioned a hypnotist in South Carolina who offers to help with recalling forgotten passwords or finding misplaced storage devices – at a negotiable fee of one bitcoin plus five percent of the amount recovered. Perhaps that was a little too hefty; a later article on CNBC.com put the hypnotist's price at half a bitcoin plus the five percent. And a visit to the hypnotist's website notes that he'll also accept half an Ether or Litecoin. He also says "I will be honest… there is no way to guarantee results." There's also an anonymous locksmith called "Dave bitcoin" (aka Wallet Recovery Services) who, for a 20 percent cut, will try to find a lost key through high-powered computers and algorithms, starting with any little parts of the password the user can remember.
(6) Living on bitcoin alone: Finally, a young couple recently ran an experiment to live only on bitcoin for the first 90 days of their marriage… and they made a documentary of their experience. From a look at the trailer, they had to get quite creative about surmounting the obstacle of getting their day-to-day purchasing needs met from vendors who had never even heard of bitcoin – let alone accepted it as payment.
Know of more? Tell us in the comments. The technology is still very new, and the crypto-craziness may just be getting started.