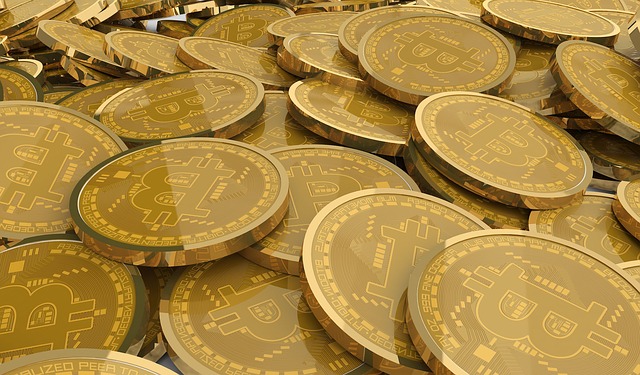 The cryptocurrency bitcoin just broke the $10,000 mark. That's $10,000 for one bitcoin.
Put another way, the value of bitcoin has nearly doubled since early October. So the answer to the question that has surrounded this technology from the start is still a bit unclear: Is bitcoin a currency or an investment vehicle?
Some still say currency. According to analyst site Coindesk, Japan began the process of recognizing bitcoin as a legal method of payment in March.
In an October blog post, Aswath Damodaran, professor of finance at the Stern School of Business at New York University and Wall Street's "Dean of Valuation," came down firmly in the currency camp. Damodaran examined whether bitcoin is a cash-generating asset, a commodity, a collectible or a currency.
"Bitcoin is not an asset since it does not generate cash flows standing alone for those who hold it (until you sell it)," he explained. "It is not a commodity, because it is not raw material that can be used in the production of something useful."
That leaves the options as currency (the opinion shared by bitcoin supporters) or collectible (the opinion of its detractors).
Though not claiming to be a supporter, Damodaran states, "I don't believe that cryptocurrencies are now or ever will be an asset class or that these currencies can change fundamental truths about risk, investing and management. The reason for the divide, though, is that the two sides seem to disagree fundamentally on what bitcoin is, and at the risk of raising hackles all the way around, I will argue that bitcoin is not an asset, but a currency, and as such, you cannot value it or invest in it. You can only price it and trade it."
On the other hand, Forbes contributor Jeffrey Dorfman wrote last spring that bitcoin is not the currency of the future because it is too unstable and transaction time is too slow. Coindesk reported that both the Bank of Korea and the Swiss National Bank have declared that bitcoin and cryptocurrency in general is not currency.
Governor Lee Ju-yeol, head of South Korea's central bank, said, "Regulation (for virtual currencies) is appropriate because it is regarded as a commodity, not at the level of legal currency."
Thomas Jordan, chairman of the Swiss National Bank, said last week at a conference in Basel, Switzerland, "I would look at them more as an investment than a currency."
Also in agreement that bitcoin is an investment: derivatives marketplace CME Group, which announced its plans to launch bitcoin futures in the fourth quarter of 2017.
"As the world's largest regulated FX marketplace, CME Group is the natural home for this new vehicle that will provide investors with transparency, price discovery and risk transfer capabilities," said Terry Duffy, CME group chairman and chief executive officer.
Wall Street remains divided on the nature of bitcoin as well as its relevance. Lloyd Blankfein, CEO of Goldman Sachs, expressed skepticism but remains open to the idea of trading bitcoin and other cryptocurrencies, while Jamie Dimon, head of J.P. Morgan, called bitcoin a fraud.
Derek Thompson of The Atlantic summed it up in an interview on Monday. "The paradox of bitcoin, to me, is that it's an incredible store of value, it's an ever-increasing store of value. But, ironically, that makes it a terrible currency."
Theoretically, he asked, if you knew that an actual coin would keep doubling in value every week or so, "Would you spend it on coffee or a pair of pants or an interior redecoration? The answer is maybe never; you'd want to hold onto it to see how valuable it gets. Bitcoin is doubling every 45 days which makes it kind of difficult to see it currently, today, as a proper currency."