At SPIE Photonics 2018 Imec will demonstrate the second generation of its high-speed Snapscan hyperspectral imaging cameras.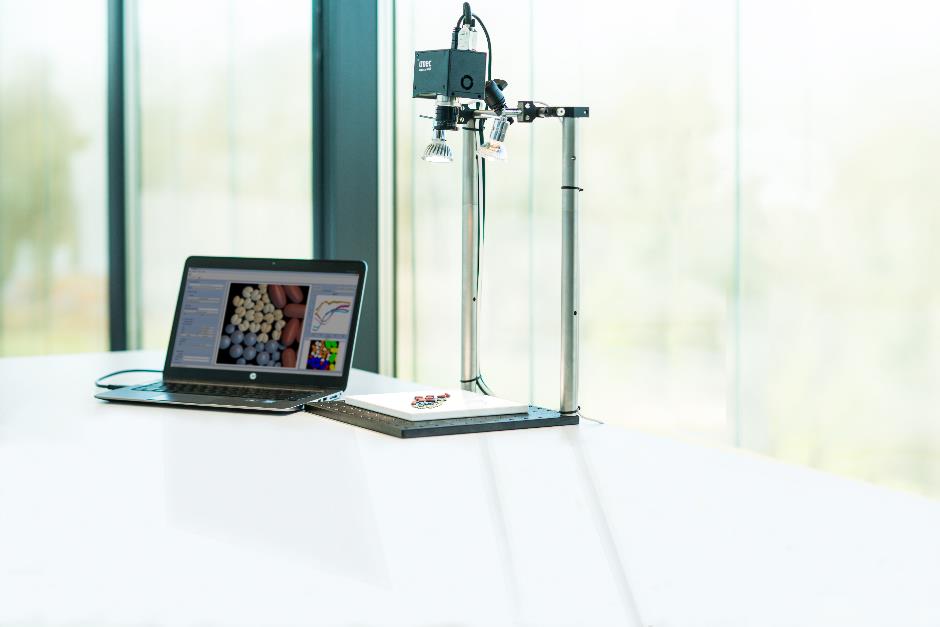 Imec's ultrasonic Snapscan hyperspectral imaging camera full demo kit, with lighting, tripod mounts and HSI acquisition software. Source: IMEC
The Snapscan camera is a combination of linescan and snapshot hyperspectral systems. The Snapscan exploits the high spectral and spatial resolution of hyperspectral linescan sensors, without the need for any external scanning movement. Scanning is handled internally with the use of an ultrasonic-speed piezo motor stage and innovative software to enable the acquisition of high-resolution hyperspectral images that can be acquired in less than 200 ms.
Imec's ultrasonic Snapscan hyperspectral imaging cameras will be demonstrated for the first time at SPIE Photonic West, booth #4321 in the North Hall of the Moscone center in San-Francisco and will be commercially available in April.