SPIE, the international society for optics and photonics, welcomed an engaged global audience to its SPIE Photonics West Digital Forum during March 6 to 11, 2021, with 8,000 registered attendees. Across the highly regarded BiOS, LASE and OPTO symposia, as well as the new industry-focused Quantum West conference, SPIE Photonics West showcased more than 20 plenary speakers, including Ursula Keller, Gérard Mourou, Susumu Noda, Satoshi Kako, Kohji Mitani, Sheila Nirenberg, Laura Fabris, and Yeka Aponte. More than 100 live events including panel sessions, technical discussions and networking events complemented the 3,200 on-demand presentations.
In addition, two Digital Marketplaces — one for Photonics West, one for BiOS — together showcased more than 400 exhibitors and over 100 product demonstrations of the latest innovations in optics and photonics.
The largest photonics virtual event of 2021, SPIE Photonics West spotlighted and recognized the best optics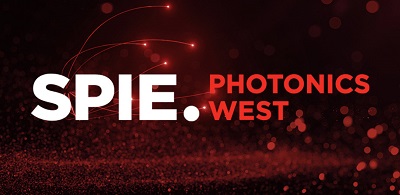 and photonics technologies, trends and entrepreneurial innovations, offering many opportunities for attendees, presenters, scientists and engineers to engage and discuss their latest research and work. From COVID-focused diagnostics advancements and neuro-technologies to lasers in manufacturing and data center communications, SPIE Photonics West offered a dynamic week of information sharing, learning and conversation.
Other industry-focused events featured live sessions with thought leaders discussing today's hottest application areas, including industrial lasers, sensing and imaging, and autonomous vehicles.
All the Photonics West content will be available on the SPIE Digital Library from March 20.
Photonics West 2022 will take place January 22 to 27 at the Moscone Center in San Francisco. The call for papers will be announced and open in the next few weeks.