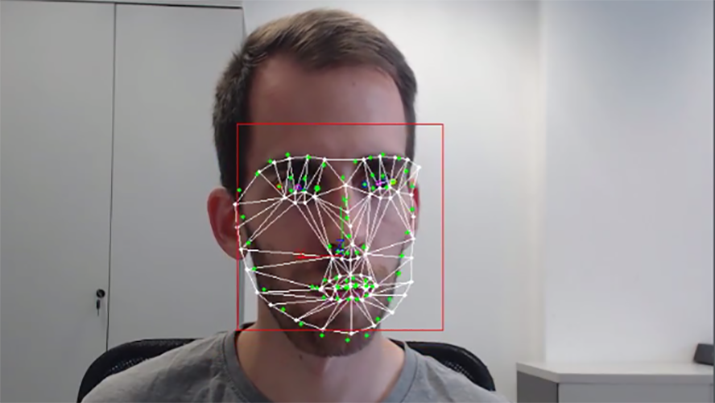 Source: Irisbond
We communicate a lot with our eyes; a glance can mean one thing, a stare something completely different. What if you could interface with artificially-intelligent technology simply by looking at it?
That's the promise of a new, peripheral-free eye tracking software called IrisGo that was introduced at CES 2018, the consumer technology show that ran Jan. 9-12, 2018, in Las Vegas. According to its developer, San Sebastián, Spain-based Irisbond, the software measures and responds to the motion of the human eye and allows users to navigate devices and control screens with a gaze. Because it's not tethered to additional hardware, it also enables users to communicate on any device with an embedded camera.
IrisGo has been used to control collaborative robots at ABB Spain; improve the fidelity of neuromarketing data collected by Lumen Research; and further the public conversation by being tested in smartphones by Twitter.
Before turning to the consumer device market, the company also developed eye-tracking and assistive technology for people with disabilities in Europe and Latin America; it has helped thousands living with ALS, cerebral palsy or quadriplegia to communicate with their eyes. Irisbond believes that, in the future, human computer interaction will be multimodal — a world where users will interact with any device with a combination of eye gaze and voice commands, gestures and touch.
Stay tuned.