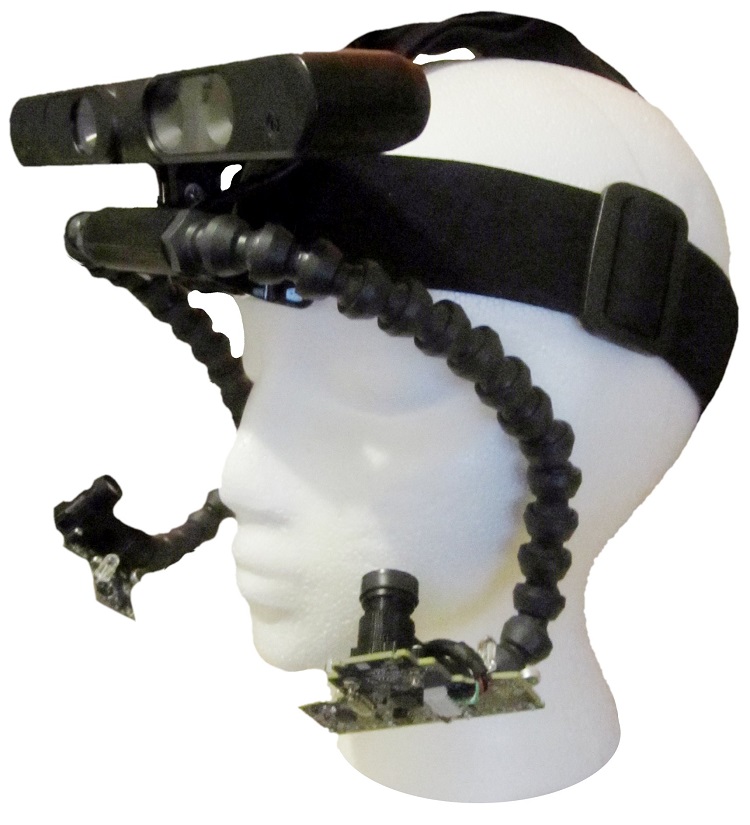 A prototype headset. Source: University of Texas at Arlington
Eye-tracking technologies have helped those with amyotrophic lateral sclerosis, spinal injuries and other disorders causing loss of mobility to communicate via computer. Limitations are still associated with existing systems, as some expert assistance is needed to calibrate these devices, and users often cannot express themselves with any immediacy.
A new head-worn device from the University of Texas at Arlington is designed to facilitate user communication to a robotic platform when food or water, or other objects, are required. The patented technology scans eye movements and enables navigation of mobile platforms, such as electric wheelchairs, without the use of hands.
The 3D point of gaze headset resembles camera-equipped ski goggles with eye trackers embedded in the lenses. The device combines 3D mapping, using a 3D camera on the top of the glasses, with eye tracking. The data is then fed into a program that models the surrounding environment and what is currently being looked at by projecting the line of vision out and crossing it with the 3D view from the camera.