Dominion Energy has announced a new South Carolina solar energy project has come online to provide South Carolina Electric & Gas additional renewable resources.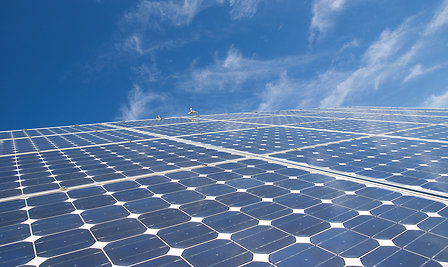 Source: Solray
The 71.4-megawatt Solvay Solar Energy-Jasper County, S.C., facility, located near Ridgeland, S.C., entered service on Dec. 21, 2017. It has a long-term power purchase agreement with SCE&G. Solvay is purchasing all of the associated renewable energy credits (RECs) for 15 years.
This joins Dominion Energy's 10-megawatt Ridgeland Solar project, which began commercial operations on May 28, 2017, and has both a PPA and REC agreement with SCE&G. The two projects created roughly 200 temporary construction jobs.
In total this year, the Richmond, Va.-based company brought online 466 megawatts of solar generating capacity in California, North Carolina, South Carolina and Virginia. Dominion invested more than $900 million in those projects, which serve almost 120,000 homes and businesses in the four states.
Dominion Energy is among the largest U.S. producers and transporters of energy, with a portfolio of roughly 25,600 megawatts of generation; 15,000 miles of natural gas transmission, gathering and storage pipeline; and 6,600 miles of electric transmission lines. Dominion Energy runs one of the nation's largest natural gas storage systems with 1 trillion cubic feet of storage capacity and is accountable to more than 6 million utility and retail energy customers.