General Motors is buying a total of 200 megawatts of wind energy from wind farms located in Ohio and Illinois, a move that brings GM's renewable energy use to 20 percent of its total use worldwide. The turbines are expected to come online by the end of 2018; at that time, GM's Ohio and Indiana manufacturing facilities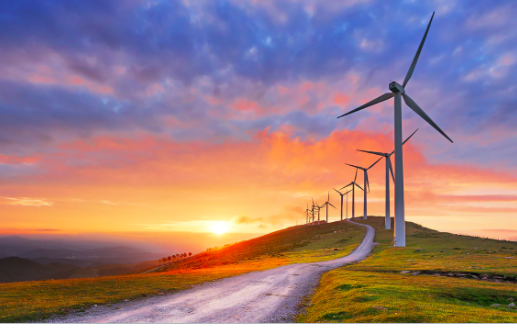 GM is buying 200 MW of energy from midwestern wind farms.will meet their electricity needs entirely through renewable energy. The plants include those that build the Chevrolet Cruze and Silverado and GMC Sierra light-duty pickup trucks.
of Fort Wayne Assembly, Marion Metal Center and Bedford Casting plants in Indiana and Lordstown Assembly, Defiance Casting Operations, Parma Metal Center and Toledo Transmission plants in Ohio.
GM has a 100 percent renewable energy goal by 2050. The automaker plans to generate or source all electrical power for its 350 operations in 59 countries completely with renewable energy by 2050.
For GM, using renewable energy is more than about being a responsible steward of the planet: It saves the company money. The automaker has used renewable sources for decades, and has publicly said saves roughly $80 million as a result. Its first renewable energy project, contracting the use of thermal energy from the gas of nearby landfills, launched 23 years ago.