Oracle's planned purchase of Aconex Limited aims to provide an end-to-end offering for project management and delivery in the construction sector that will assist in the planning, building and operating of builders'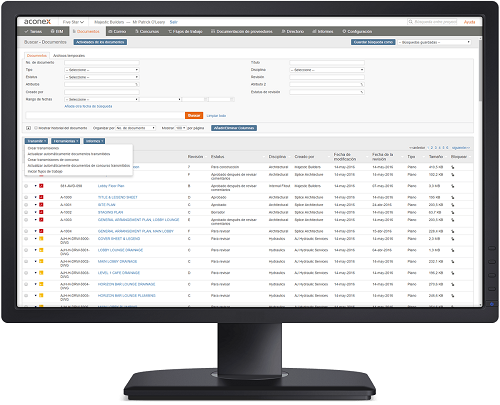 Aconex software can manage millions of documents and models. Source: Aconexprojects.
Oracle will purchase Australia-based Aconex, which offers a cloud-based solution for managing team collaboration for construction projects, in a deal worth approximately $1.2 billion. The transaction is expected to close in the first half of 2018.
The Aconex project collaboration solution digitally connects owners, builders and other teams, giving users complete visibility of projects as well as control over data, documents and costs throughout the entire construction project lifecycle. Aconex has been implemented in more than $1 trillion in projects across 70,000 user organizations in more than 70 countries. Overall, the construction industry is estimated at $14 trillion.
The Oracle Construction and Engineering Cloud currently provides customers with advanced solutions for planning, scheduling and delivering large-scale projects. As a team, the Oracle and Aconex end-to-end offering for project management and delivery will help customers to plan, build and operate construction projects efficiently through the effective implementation of project controls.