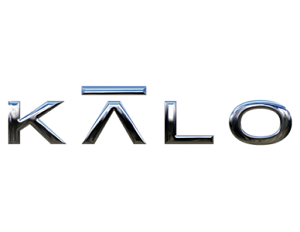 Source: Kymeta
Redmond, Washington-based Kymeta and McLean, Virginia-based Intelsat S.A. announce that Kymeta KĀLO internet access is now available with broad initial geographic coverage. Communications company Kymeta is redefining how satellite services are purchased with KĀLO internet services, and making mobile communications as easy to buy as a mobile phone plan.
KĀLO internet services, powered by the IntelsatOne® Flex network, delivers broad connectivity when paired with the world's only commercially available flat panel, electronically steered satellite terminals from Kymeta as well as other satellite terminal solutions. Kymeta™ KyWay™ terminals and mTennau7 antenna subsystem modules open new markets for the satellite industry and allow organizations that require high-bandwidth mobile internet access to do business while on the move. For sectors that have traditionally had difficulty accessing reliable, affordable internet in the past — connected cars, renewable energy, commercial fishing, rail, bus and more — KĀLO provides a one-of-a-kind solution.
The partnership between Kymeta and Intelsat, operator of the world's first globalized network, is bringing mobile communication to places it has never been before. KĀLO is ideal for situations where companies need to have consistent OPEX pricing for their global mobile and fixed internet services. Initial KĀLO deployments include fixed environments like construction sites, on-the-pause environments like RVs and mobile environments like trains and smaller maritime vessels. Customers — including the renewable energy industry service specialists at FMC GlobalSat — conducted pre-availability evaluations of KĀLO and saw the difference firsthand.