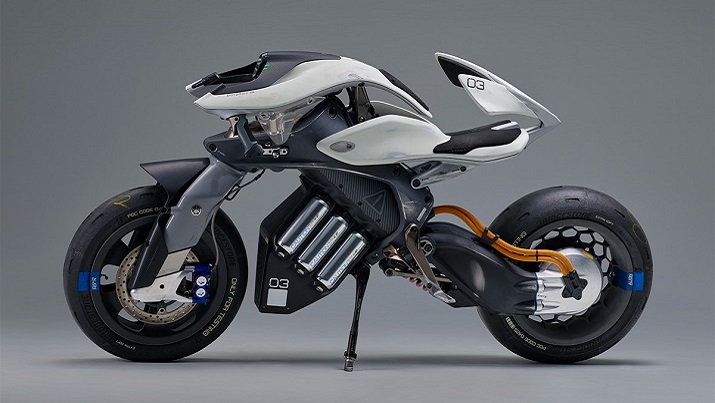 The Motoroid is an autonomous two-wheeler. Source: Yamaha Motor Co.Yamaha Motor Co. will be taking their show on the road–literally–when they become first-time exhibitors at CES 2018, happening January 9-12 in Las Vegas.
The Japanese manufacturer recently announced their plan to showcase a wide-ranging lineup of five models at the tradeshow, including autonomous two- and four-wheelers, a motorcycle-riding robot, and a drone (YMR-01) and an unmanned helicopter (FAZER R) designed for industrial and agricultural use.
The motorcycles in particular have been the talk of the town, and for good reason.
The autonomous model, dubbed Motoroid, incorporates artificial intelligence to assess rider biometrics and movements in order to successfully navigate (albeit at low speed). Yamaha says that it offers an all-new "Kando" experience–its term for, "deep satisfaction and intense excitement experienced when encountering exceptional value." Whatever…it looks awesome.
Meanwhile, the Motobot Ver.2 uses advanced robotics technologies to autonomously drive a motorcycle of its own–apparently, a stock bike without fundamental modifications. In September of this year, it reached a project milestone when it exceeded 200 kilometers per hour (nearly 125 mph) and challenged Italian Grand Prix motorcycle champion Valentino Rossi to a battle of laps. (Don't worry human race fans: Rossi won.)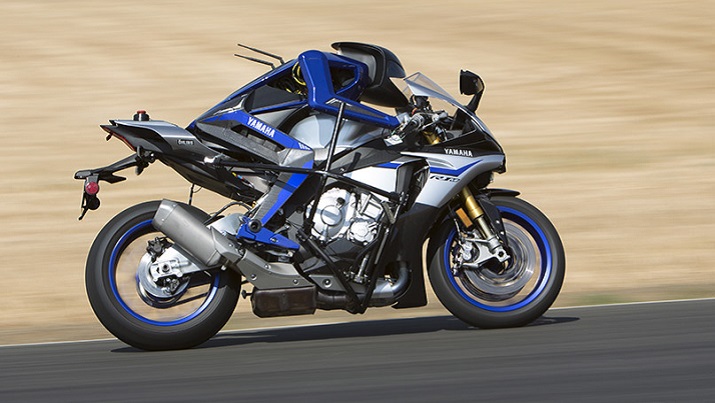 The Motobot Ver.2 is a motorcycle-riding robot that recently surpassed the 200 km/h mark. Source: Yamaha Motor Co.
Somewhat less sexy, but still impressive, is the 06GEN automated public personal mobility system. Designed for low-speed, last-mile mobility in environments shared with pedestrians, it uses road image-recognition technology integrated with a cloud-based server. Yamaha says that it expects the vehicle will be incorporated into mobility as a service (MaaS) initiatives.
Yamaha Motor will be located in South Hall 2 at the Sands Expo and Convention Center during the span of the show.