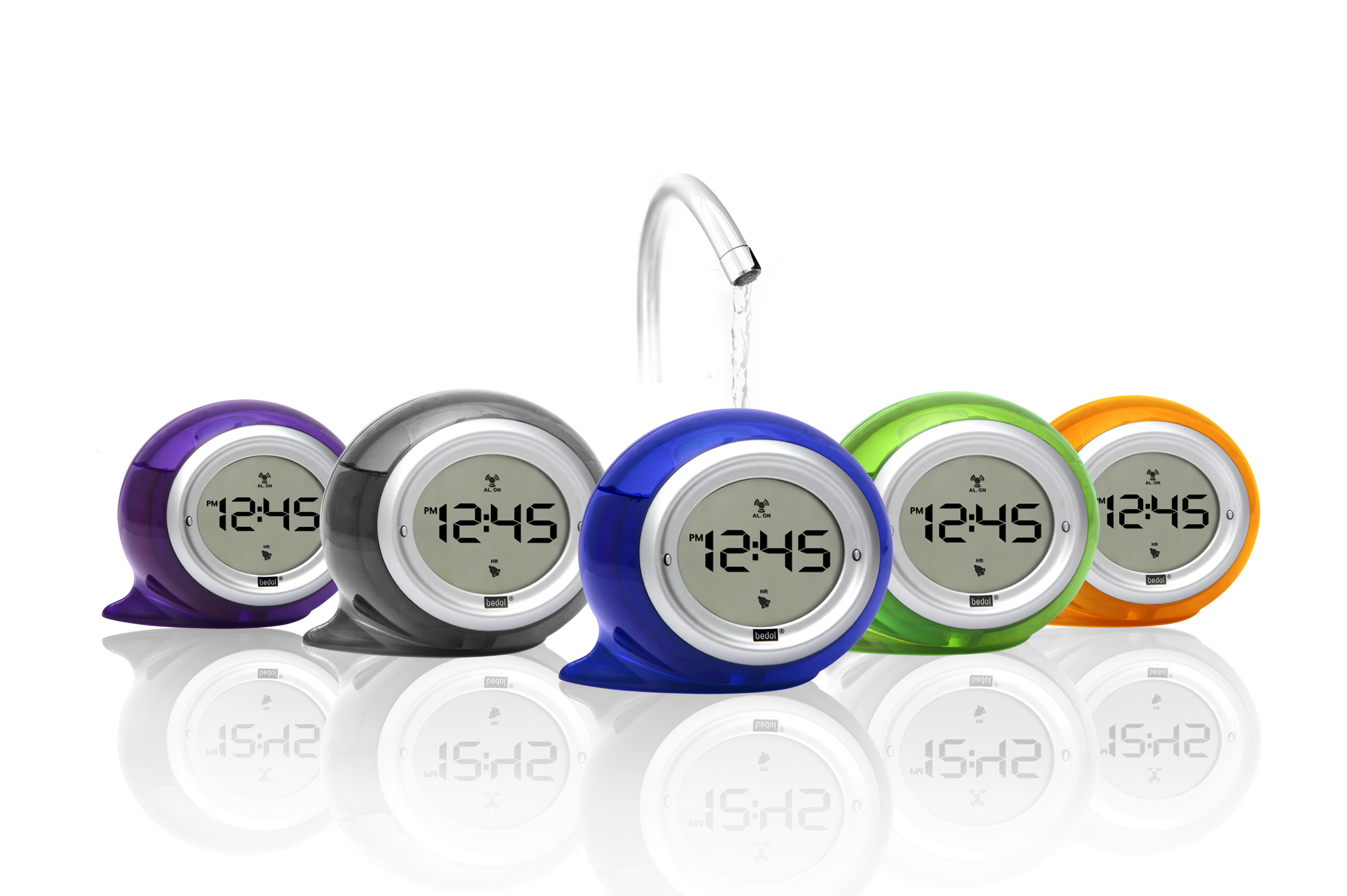 The new Bedol Water Alarm Clock. Source: Bedol
Mark Bedol, the designer of the Bedol Water Clock, has announced the release of the newest Bedol Water Alarm Clock design.
The alarm clock is eco-friendly, battery-free and powered by water. It doesn't require batteries or electricity. In order to operate, it just needs to be filled with water. Indispensable to the clock's mechanics are proprietary metallic plates that are inside the semi-transparent water reservoir, which channel the ions in the water into an electrical current that powers the clock and alarm.
The clock is sculpted in the shape of a water drop to match its innovative energy source. The contemporary design nicely complements any interior design. It can even be packed in a travel backpack or bag.
To learn more about this alarm clock, visit Bedol.