ITRI's new ChemSEI Linker can extend the lifespan of lithium batteries, increase battery life up to 70 percent and make lithium batteries easier to recycle. Lithium batteries currently comprise nearly 50 percent of the cost of electric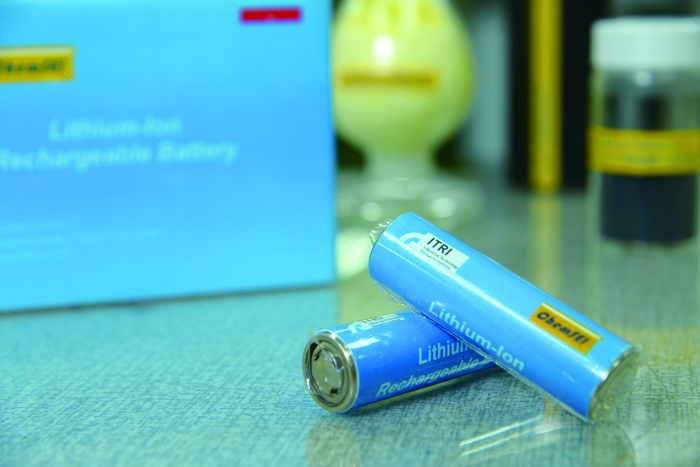 ITRI's ChemSEI Linker vehicles.
Once ChemSEI Linker has been added into the cathode, it forms a shield that protects the battery. A solid electrolyte interface (SEI) layer forms on electrodes during the discharge/charge process, aging them. ChemSEI Linker works in a way similar to anti-aging skin care products, prolonging the life of batteries, increasing their charge/discharge cycles and maintaining energy, while being cost-effective.
According to ITRI, in an electric-vehicle application such as a Tesla Model S, using ChemSEI-Linker could boost the automobile's range by 15 percent and extend the number of charge-discharge cycles by 70 percent. In addition, by decreasing the number of required batteries, the device would lower battery cost, which makes up more than 40 percent of the total vehicle cost.
ChemSEI-Linker also improves safety, as the layer protects the active electrode material, preventing the charge-discharge cycle from producing microcracks. The battery is efficiently recyclable as well, because the structure of the active electrode material is undamaged. Typically, conventional electrodes must be turned into lithium carbonate and various metals by intermediate physical and metallurgical recycling processes, increasing recycling costs.