Researchers from the Department of Energy's Pacific Northwest National Laboratory have made a major breakthrough with batteries. They discovered that the perfect balance in a battery is completely dependent on salt concentration. By finding just the right amount of salt in just the right spot of a battery, the researchers created a small lithium-metal battery that can re-charge seven times more than batteries with conventional electrolytes.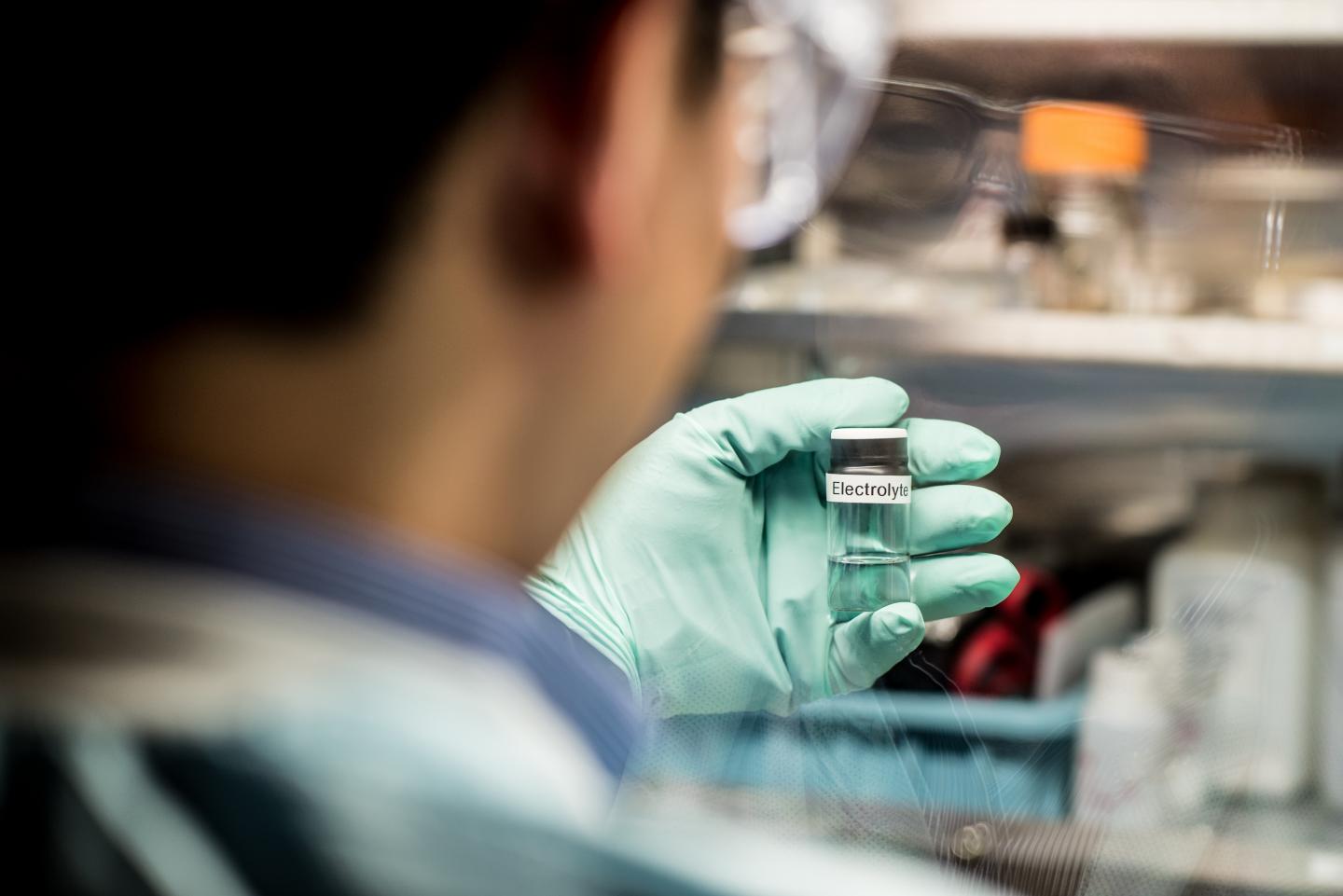 Researchers at PNNL developed a novel electrolyte for vehicle batteries that successfully creates a protective layer around electrodes -- so they won't corrode -- achieving significantly increased charge/discharge cycles. (Source: PNNL)
The electrolyte solution pushes charged atoms between electrodes in order to generate electricity. Finding a solution that is just the right amount of salt so it doesn't corrode the electrodes within the battery is difficult. But the new PNNL approach creates a protective layer around the electrodes. This achieves increased charge/discharge cycles.
Typical lithium-ion batteries don't have conventional electrodes in them. Lithium batteries have a lithium electrode in place of a graphite electrode. These lithium electrodes have a greater storage capacity, so a lithium-ion battery has double or triple the storage capacity of a regular battery. This extra storage is key for larger electronics like electric vehicles so they can drive double the amount they could before.
Adding more salt to the liquid electrolyte mix creates a stable interface between the electrolyte and the electrode, affecting the life of the battery. But high concentrations of salt are expensive; they increase viscosity and lower conductivity of the ions.
"We were trying to preserve the advantage of the high concentration of salt, but offset the disadvantages," said Ji-Guang "Jason" Zhang, a senior battery researcher at PNNL. "By combining a fluorine-based solvent to dilute the high concentration electrolyte, our team was able to significantly lower the total lithium salt concentration yet keep its benefits."
The team was able to localize high concentrations of the lithium salt into "clusters" These clusters form protective barriers that prevent dendrite growth.
When tested, the new electrolyte had 80 percent of the initial charge after 700 charge and discharge cycles, while a typical battery can only maintain a charge for 100 cycles.
The paper on this new electrolyte was published in Advanced Materials.