In 2012, Dutch company PAL-V built a prototype of a flying car. Earlier this year, it started selling its PAL-V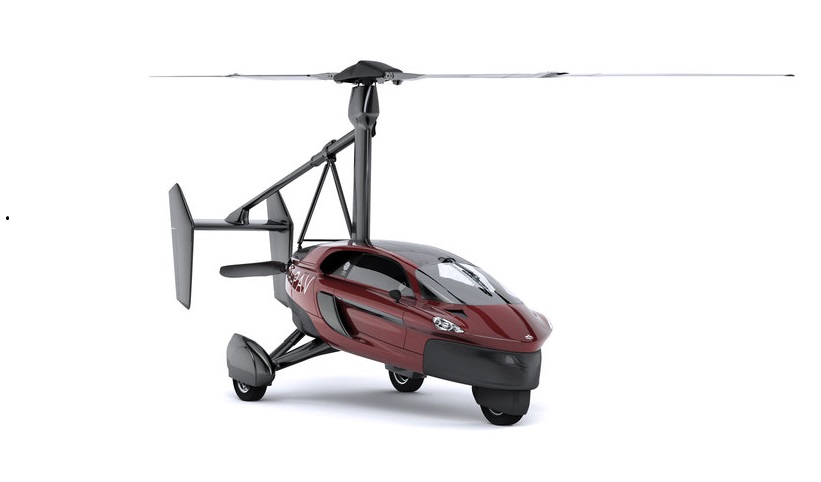 The PAL-V is different from competitors with fixed wings. Source: PAL-VLiberty Pioneer and Liberty Sport Editions. This week, the company was awarded the Innovation Leadership Award in the personal flying mobility market by research firm Frost & Sullivan.
Frost and Sullivan recently reported it expects flying cars to initiate a wave of business, services and revenue streams. A number of competitors are available, including the Terrafugia Transformer and the Trixy Trixformer.
The PAL-V is compact and suitable for smart city roads, and is different from other concepts which have large, folding fixed-wings. Fixed-wing aircraft also are prone to stalling, whereas gyroplanes, such as the PAL-V, are not. It has a range of 450 kilometers in flight.
Gyroplanes resemble helicopters in appearance, but use an unpowered rotor in autorotation to generate lift, and an engine-powered propeller either in the front or the back, much like that of a fixed-wing aircraft, to develop thrust. Air must flow through the rotor disc to generate rotation. Air rushing up through the blades gives the craft lift and stability.