If you just got a 3D printer or are planning to get one or have access to one, the first thing you likely want to do is print something. Your printer possibly came with some test prints or directed you to a website to download some. There are in fact many well-designed objects to download and print, as well as many poorly designed ones. However, after some practice downloading and printing objects, most want to take the next step and start designing their own 3D models for printing. Learning how to model 3D designs can let you modify some of those designs you already downloaded or even open up a world of creative possibilities.
The great thing about 3D modeling software, often called computer-aided design (CAD) software, is that there are many great options.
The first thing you need to figure out is what kind of things you want to design for printing. If you are an artist, you may not need exact dimensions as appearance is more important. On the other hand, if you are building engineering-related items, the dimensions of your part need to be specific. Each CAD software package has its strengths and weaknesses, and what you want to design is important in choosing the right one to make that job easier. You also need to figure out how much you are willing to spend, as prices range from free to over a thousand dollars. If you only plan on designing things from time to time then you probably want to keep it simple. If you expect to be doing a lot of designs, it may be worth investing and learning full CAD software.
Below are some popular CAD packages listed by function and ranging from free to more expensive.
Artistic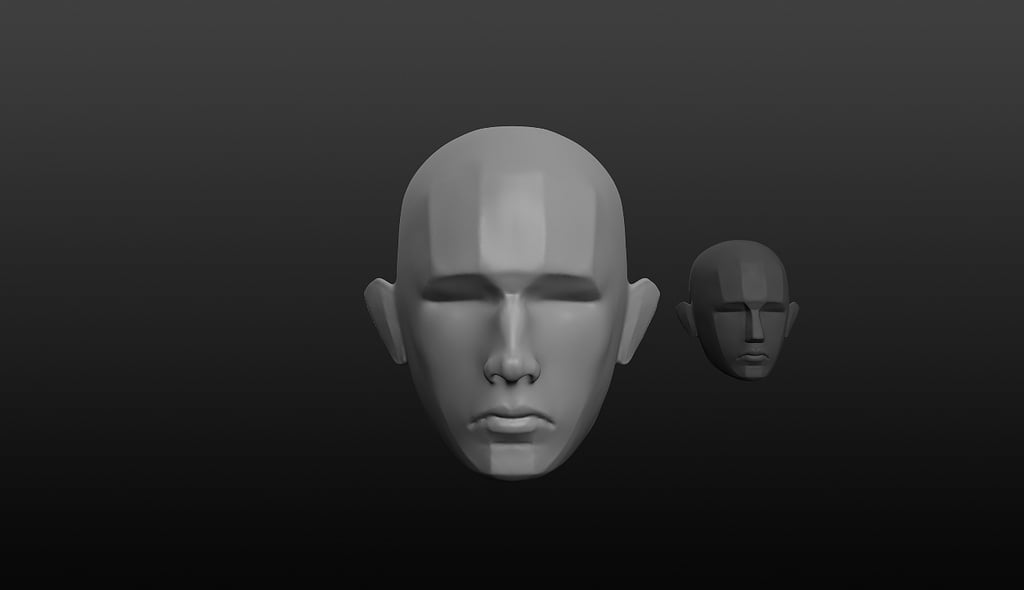 CC BY-SA 2.0/Douglas Smith
Sculptris is for designing sculpture-type 3D designs like faces and animals. The tool is geared toward individuals with no experience, but it has the ability to create both raw shapes and textured designs that look very lifelike. Sculptris is free to download, which makes getting started even easier.
Nvil is focused on polygon modeling and provides tools for that use. Made for artistic designs of all sorts, Nvil has a beginner in mind, intending to bring modeling to all. Currently, Nvil costs $130.
Modo is a 3D modeling, texturing and rending set of tools designed for artists. The software allows you to create lifelike 3D models and includes intuitive tools for a fast workflow. The program is free to try, but continued use requires a license that can be purchased permanently for $1,799 or $600 for a year.
Engineering
Tinkercad by Autodesk is one very basic program that actually doesn't require you to install anything. The online application runs in a browser and stores your designs in the cloud. The software does have limitations but is also easy to use. It works on the idea of building complex shapes by adding and combining shapes, while at the same time creating holes in them with other shapes. The software is good for designing things like electronics enclosures and structural shapes, but not for artistic use.
Fusion 360, is one of Autodesk's full design, engineering-related software packages. While Fusion 360 is not specific to 3D printing, it will work quite well and give you a feel for how CAD packages work. Fusion 360 is license-based at $300 a year. A student version is available free for 3 years.
Rhino 3D varies in cost depending on the version, but for a single user, you would be looking at pricing between $300 and $1,000. The company has a lot of video tutorials on how to use the software to get you started. The software allows for both free 3D modeling as well as accuracy for engineering, making it more of a mix of artistic and engineering software elements.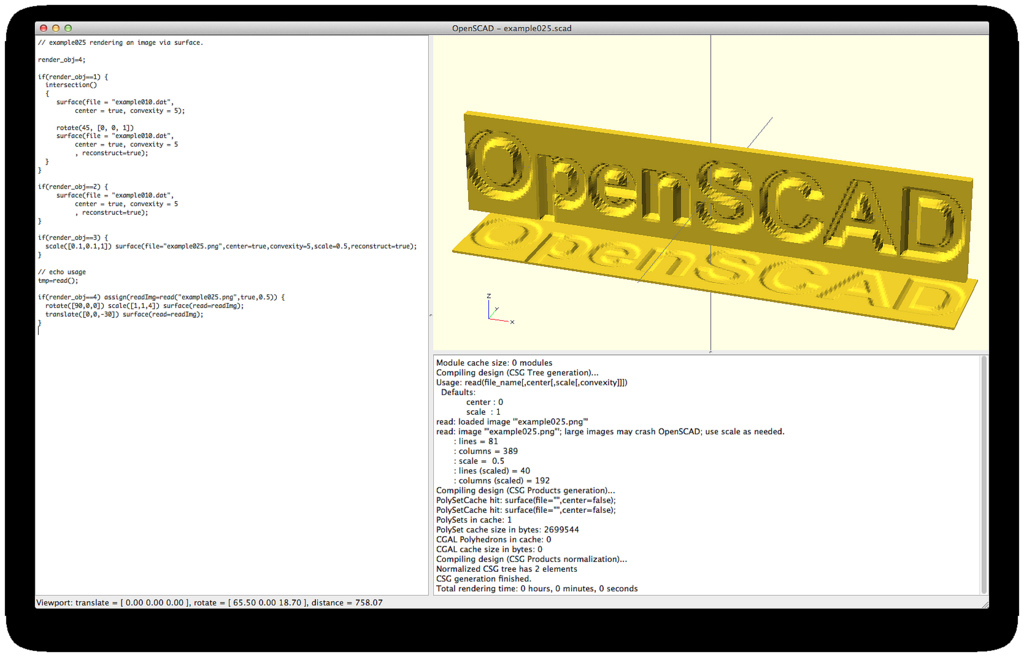 CC BY-SA 2.0/Andrew Plumb
Openscad offers free CAD software for Linux, Windows and Mac. It has a large community that can help when you are stuck. This package focuses on the CAD aspect instead of modeling but is good for creating machined parts. It does have a steeper learning curve and is more of a 3D compiler as opposed to a traditional CAD package.
DesignSpark Mechanical is provided for free by RS Components and is aimed at beginners wanting to create something fast. It is less complex than traditional CAD software and is intended to enable someone to create a 3D design without much prior knowledge of CAD.
Whatever you choose, designing your own 3D models and then being able to print them is a very rewarding experience. With 3D printing, the ability to go from idea to finished model is much quicker than ever before, and it can enable you to build or repair all sorts of things.