Drones have become a popular device for both commercial and hobby use. According to the FAA, a drone is just about any unmanned aircraft.
Most people who refer to drones are talking about quadcopters, although variants such as hexacopters also qualify. Winged unmanned aircraft can have a much longer battery life often, more than an hour, due to inherent efficiency. Copter-type drones are held aloft solely by rotating propellers and need to constantly expend energy to fly, meaning battery life is more critical for this type of drone. This article will be focused on these types of drones.
There are a number of factors that impact drone battery life, primarily battery type and energy density and the weight and efficiency of the aircraft.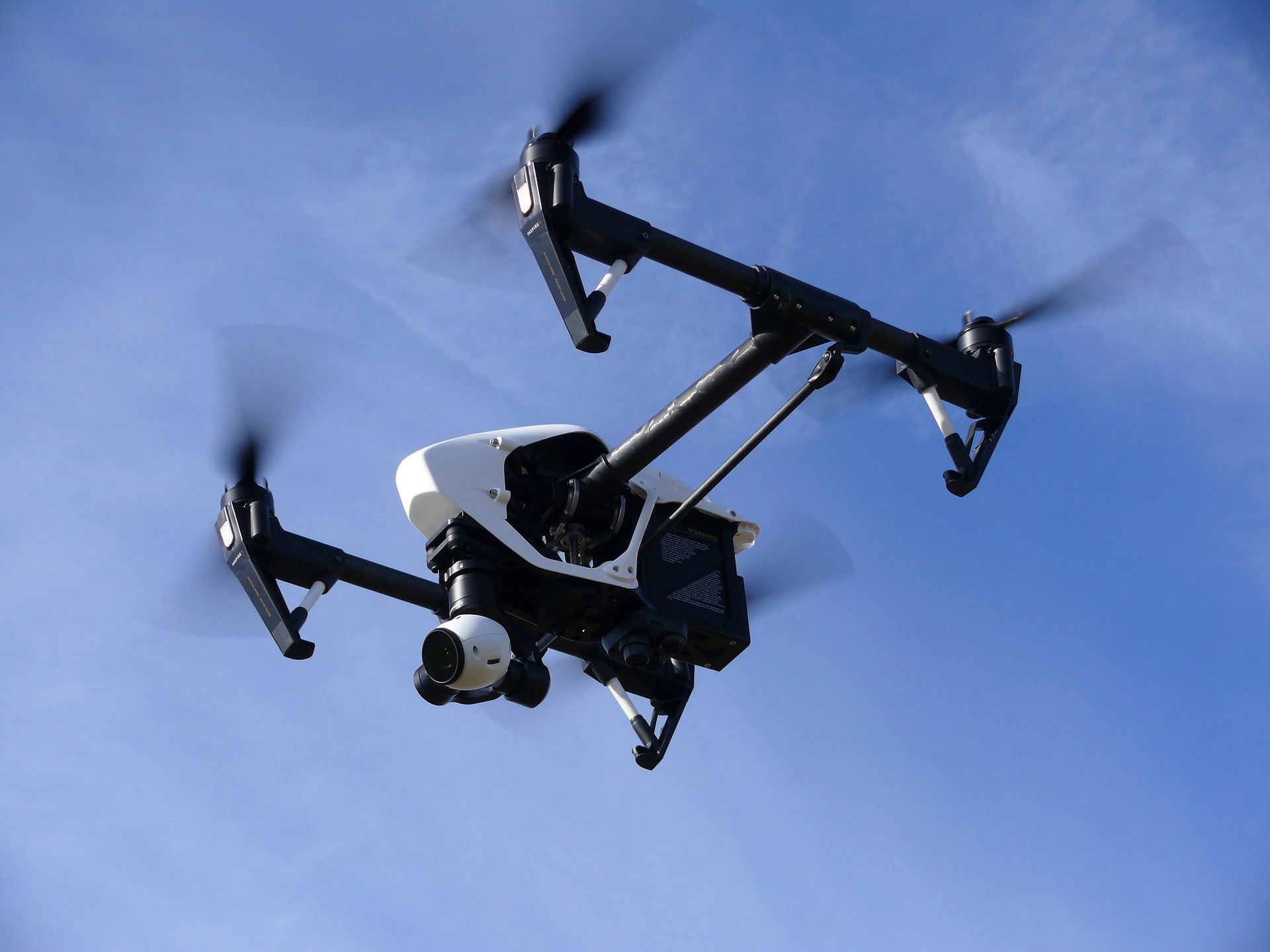 Battery Type
Just about all drones use lithium polymer (LiPo) batteries. This is due to LiPo having good energy density, low weight and reasonable cost. While battery research continues, at the moment the LiPo battery is the standard. Prior to the lithium battery electrical drones were not practical due to the short flight times; 10 minutes was once considered quite good.
One method of increasing flight time is to add more batteries, but this also adds weight. LiPo quality is another factor, as cheaper batteries tend to not last as long and may weigh more. Using older batteries will impact the flight time, as older batteries do not hold as much charge as newer ones.
Weight
Weight is likely the largest factor when it comes to flight time, as the lighter the drone, the less energy it needs to stay airborne. Reducing weight will increase flight time but it often comes at a monetary cost.
Common ways of reducing weight is to use lighter materials such as carbon composites. These materials tend to cost more but depending on the application may be worthwhile. The other way of reducing weight is to remove components, or reduce the size of the drone. This decision ultimately comes down to what the drone is being used for, but by removing a camera and gimbal significant weight savings can be found.
Additionally, drones tend to have many sensors on them, some of these may be removable as well. This not only reduces weight but also can reduce power consumption. As drone technology improves some of the sensors are integrated into one sensor, such that a reduction in weight and power consumption can be had without any tradeoffs. Weight reduction does come with a trade-off, as lighter, smaller drones are also more subject to being blown around by the wind.
Propellers
The size and air movement of the propeller is another important factor in drone flight time. The propellers need to be matched to the electric motors driving them, as the motors have an optimal speed and power range. The size of the props also has an impact on the flight characteristics of the drone. Larger, slower props tend to allow for longer flight times provided the motors are matched, but have a slower response time and less maneuverability. Larger props also need to be strong, which often means being made out of carbon composite materials.
Efficiency
In addition to the sensors, other electronics also are used. Cameras that record will use less power than cameras that transmit wirelessly, as the RF signal takes power. The addition of more and larger sensors such as LIDAR will also increase power draw and reduce flight time. The choice of the main computer in the drone and the software running on it is another factor. An advanced computer may make the drone more autonomous and easier to fly, but will also use more power.
The largest use of energy in a drone are the motors and motor drivers and not all are created equal. The development of brushless motors is one of the things that enabled drones in the first place. Brushless motors are more efficient and have a quick response time, which is necessary to keep a drone in stable flight. Brushless motors require a controller, as brushless DC motors work more like three-phase AC motors. The controllers also have software and electronics on them which impact the efficiency of the drone. Typically more expensive controllers have better efficiency but sometimes just a software update can help. Matching the motors to the size, weight and desired flight characteristics of the drone is important.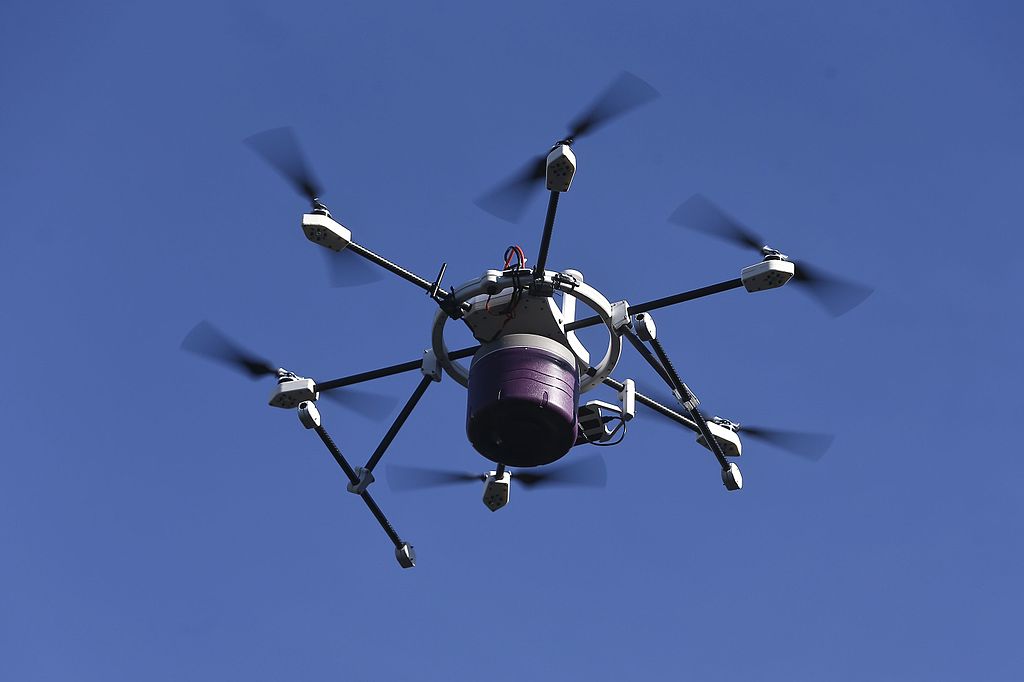 Source: Eduardofamendes/CC BY-SA 4.0
Flight Environment
Another important factor in flight time is where and how you fly your drone. Flying a drone where there is no wind will increase the battery life as the drone requires much less compensation and adjustments. Additionally, the fewer maneuvers the drone makes the less power consumed and the longer the flight time. A hovering drone in a windless environment will fly longer than the opposite.
Trade-offs
With the correct choices of materials, components and flight method, flight times of 45 to 60 minutes are possible with the drone technology of 2017. What is sacrificed to get that flight time may not be worth it to many operators.