Magnetek (Menomonee Falls, Wis.) announced the availability of its new HPV®1000 AC Elevator Drive,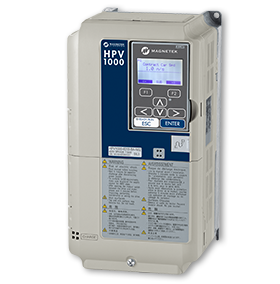 Source: Magnetekwhich offers the industry's most reliable hardware platform with the best ride quality and easiest, quickest setup. HPV1000 is designed for more than 70,000 hours of maintenance-free operation, making it the ideal choice for both new installations and modernization projects. HPV1000 is available for elevator applications in Europe, as well as Africa and the Middle East.
The HPV1000 is available with advanced features, including Magnetek's unique elevator speed regulator, E-Reg, which is specifically designed to ensure a fast commissioning time and optimum ride quality in even the most demanding elevator applications. E-Reg uses only two parameters for adjustment: response and inertia, and improves speed change transitions and eliminates overshoot seen with traditional P/I speed regulators. New for the HPV1000 is the Wireless Operator, which enables programming access to the HPV1000 using the standard web browser found in any smart phone, tablet or PC. Creating its own "hotspot," the Wireless Operator is particularly useful in applications where drive access is difficult, such as MRL elevator applications.