Renewable Energy Fights Pneumonia
Renewable energy technology converges with medical care as health professionals work to treat children suffering from severe pneumonia in resource-limited settings. Oxygen therapy often is essential to treat pneumonia-infected lungs until antibiotics are administered. In developing areas, concentrator devices are not always available, and if they are, electricity supply may not be reliable enough to power them around the clock. A team from the University of Alberta designed a solar-powered oxygen delivery systems to provide a reliable oxygen source. A system of 25 photovoltaic panels (each 80 watts in size) delivers power to an oxygen concentrator that strips oxygen out of the air. Eight charged batteries supply nighttime power for the device.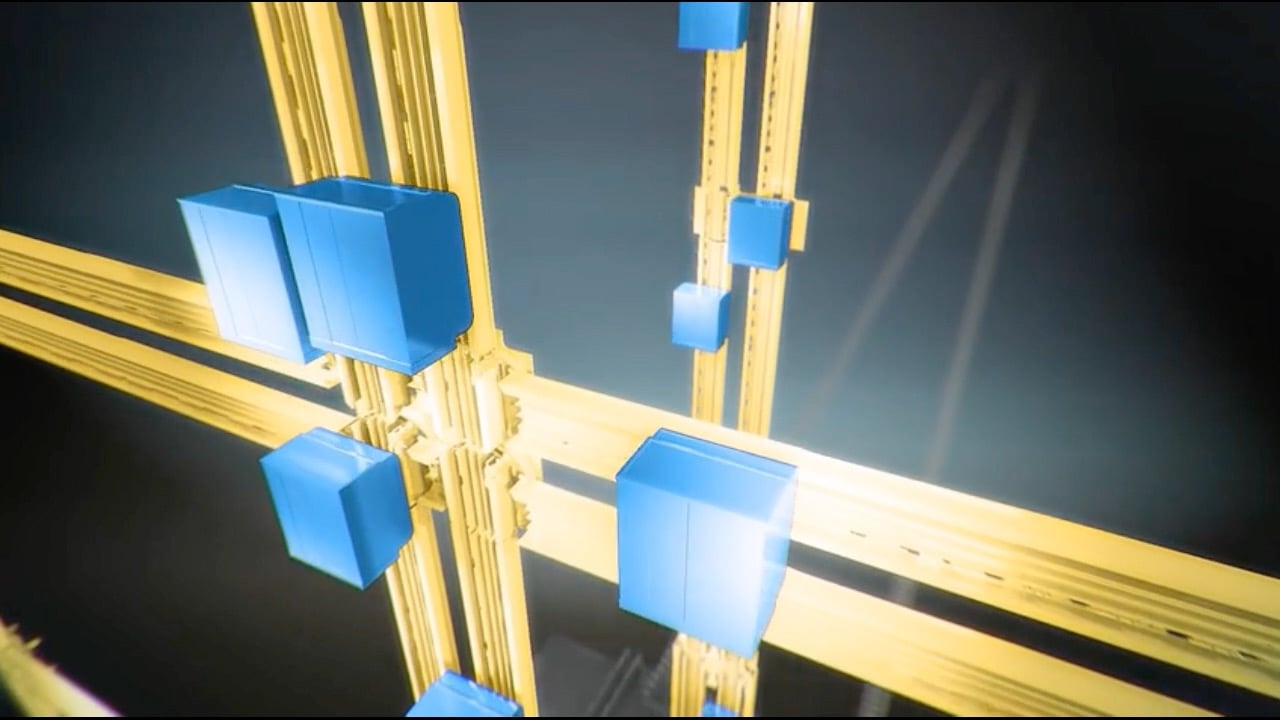 Ropeless Elevator for Faster Movement
Thyssenkrupp will begin testing a ropeless elevator system that could provide quicker, more convenient movement through urban buildings by moving people both vertically and horizontally. Multi, as the system is called, applies the linear motor technology developed for the magnetic levitation train Transrapid to elevator cabins. The technology enables the cabins to move in shafts in the same way that trains move in rail systems, with various cabins per shaft. Safety is ensured by multiple propulsion and braking systems as well as control mechanisms Thyssenkrupp developed for its twin-elevator technology to prevent cabins from getting too close to each other. Multi's exchange system allows the linear drive and guiding equipment to make 90° turns. Multiple cabins thus travel up one shaft and down another in a continuous loop, much like a circular train system on a vertical plane.
Mesh that Hugs the Heart
Cardiac pacemakers have helped countless heart patients lead normal lives but might one day be replaced by a newly created mesh that cradles the heart in an electromechanical hug. An international team of researchers led by investigators at Boston's Beth Israel Deaconess Medical Center and Seoul National University developed the electric mesh device that can be wrapped around the heart to deliver electrical impulses. The device offers a new way to improve heart function and treat dangerous arrhythmias by compensating for damaged cardiac muscle and enabling the living heart muscle to work more efficiently. The device consists of nanowires embedded in a rubber polymer that can conform to the unique three-dimensional anatomy of each individual heart. The mesh is designed to wrap around and "hug" the heart, thereby delivering electrical impulses to the whole heart muscle.