Open standard interfaces and code that will define the necessary paths bridging multiple car software domains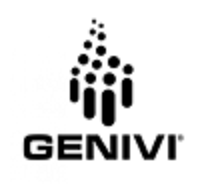 Source: GENIVIare under development by an open, collaborative software development community of automakers and their suppliers. The Vehicle Domain Interaction Strategy formulated by the GENIVI Alliance (San Ramon, Calif.) is based on a key market trend of system-on-a-chip consolidation that has created the need to bridge the auto software domains (e.g., safety, infotainment and consumer electronic).
Cross-domain bridging is essential to ensure information or data generated in one domain is displayed and managed in another. The strategy will produce a set of standard solutions and interfaces facilitating such cross-domain interaction. Proofs of concept code will also be delivered as open source.
Alliance members and the automotive sector will benefit by consistently using the defined interfaces and solutions for cross-domain functionality, data management and other needs. This will result in more efficient development, improved testing and quality, and ultimately more choice for buyers of the solutions by using a consistent standard.
GENIVI programs will continue to balance current in-vehicle infotainment and connected vehicle work with newly launched activities to produce the technologies to effectively bridge the domains.