Kinova is offering consumers a new product line with the beta launch of MOVO, a mobile manipulation platform designed to aid in research and experimentation of mobile robotics.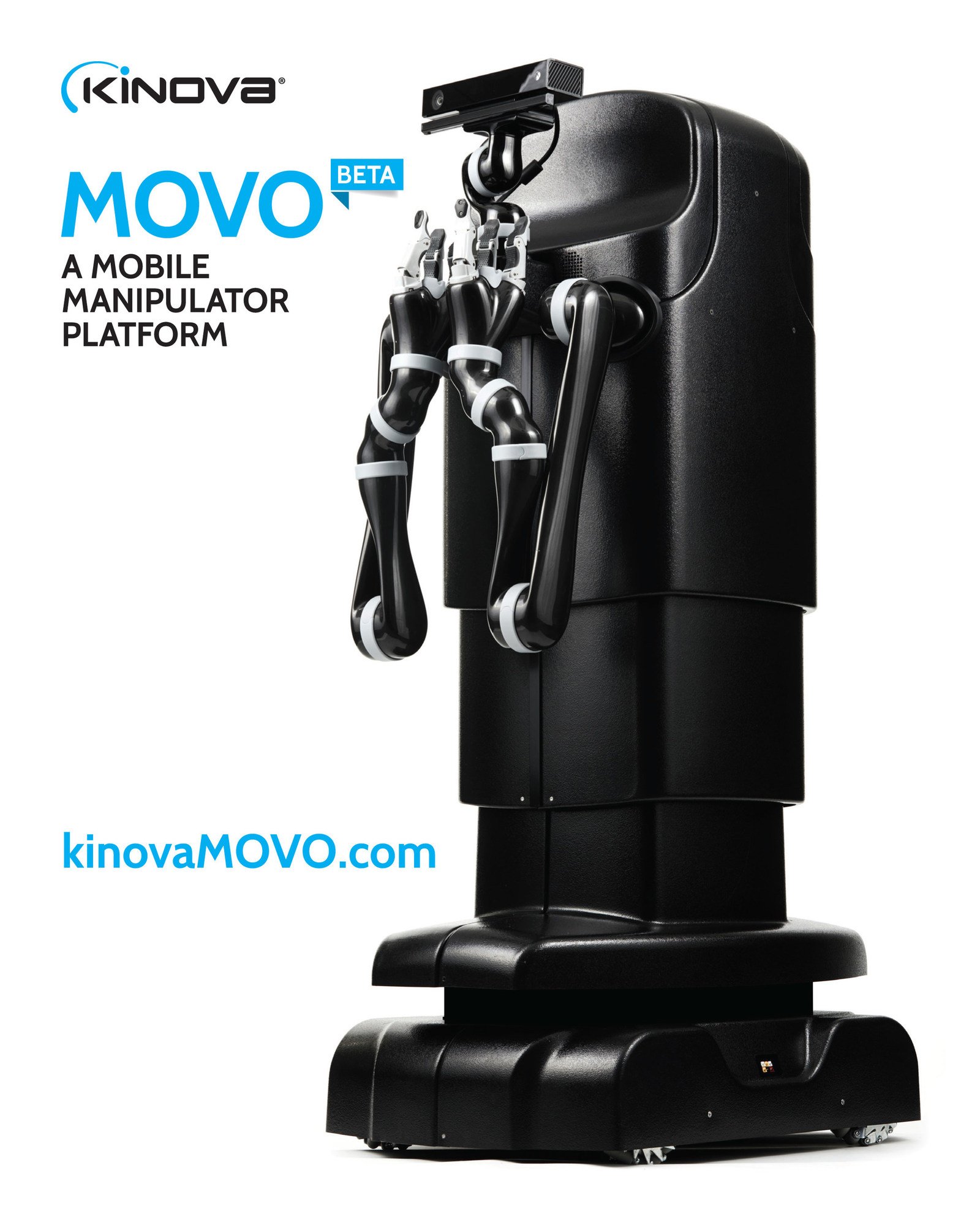 (Kinova)
MOVO is designed and developed using the Robot Operating System (ROS) with MoveIt! and Gazebo. It offers an application programming interface (API) that provides researchers with advanced functionality in all areas of robotics.
The new platform benefits from low-weight, low-energy demand, and compactness of Kinova's manipulators, combined with a powerful omnidirectional mobile system and a navigational system. The high-end, open-source architecture will make it easier to start any type of mobile manipulator application and allows researchers more time to focus on their subjects.
MOVO represents a natural evolution in Kinova's design DNA from its previous line of JACO robotic arms. The company wants to continue empowering people and increasing human capacity through responsible, respectful uses of technology.
While working with researchers across the globe, Kinova saw a need for effective solutions that allow them to meaningfully contribute to the world in innovative ways. The company will provide dedicated support to researchers using MOVO during the beta stage to help them with their research and best use the new platform in their particular field.
MOVO will remain in the beta program until the official release which is scheduled for 2018.
To learn more about MOVO and Kinova, visit the site here.