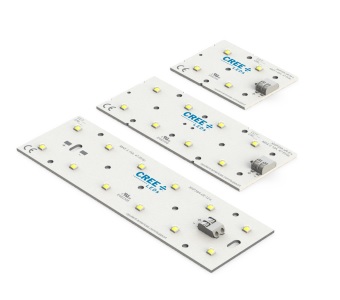 A module carried by Opulent Americas. Source: Opulent AmericasAvnet Inc. has signed a distribution agreement with Opulent Americas Inc., a part of Singapore-based Opulent Group, for its light emitting diode (LED) modules, heat sinks and other integrated LED lighting components.
Opulent's LED devices are used in solid state lighting, automotive, horticulture and medical solutions. The modules help lighting manufacturers get to market faster with fewer resources, at lower costs. The lighting includes ISO certifications for ISO 9001, ISO 14001, ISO 13485 and ISO 16949.
"Energy efficiency has become both an environmental and economic mandate in the technology sector. With Opulent Americas' building block methodology for solid state lighting development and manufacturing, customers can create high-quality, versatile lighting systems that are not only built to last, but to operate at competitive price points," says Alex Iuorio, senior VP, supplier development at Avnet.