Industrial Electronics
Three Unique Laser Etching Projects for Any Hobbyist to Put on Their To-Do List
01 September 2017
Sponsored content
You might think that having an Epilog laser in your shop makes you capable of doing just about anything. Well, you'd be right—but it's more than just a tool. It's a hobbyist's dream.
A quick look at Epilog's extensive online Sample Club of new project ideas, with laser-ready files that you can download for free, will give you just a taste of the possibilities. Here are a few you'll want to put at the top of your list to try.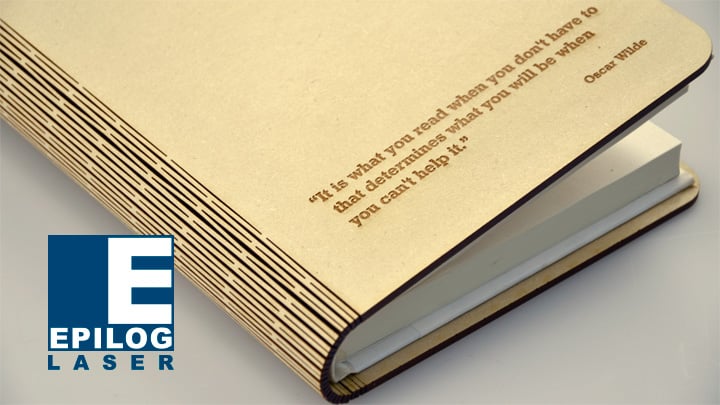 Epilog's living hinge. Source: Epilog Laser
The Living Hinge
This unique method of adding flexibility has become very popular with Epilog laser users. By cutting a pattern of lines, the laser can turn a variety of materials—hardwoods, cardstock, veneers, plastics and more—into bendable creations.
For the Sample Club project, we created a personalized book cover that can be easily modified to alternate sizes. Once you've lasered the cuts into the material of your choice, you can adhere a book to the inside with glue or create a paper pocket. For the front cover on the project pictured above, we chose a quote from Oscar Wilde, but of course you can choose whatever personalization you like!
Tool Shadows
Another popular laser application, especially for those of us who can use some help keeping our hand tools organized, is cutting "shadows" that precisely conform to our collections of clamps, screwdrivers, wrenches and so on. The laser can easily cut through foam of various thicknesses to create these tool shadows, which can then be deployed in tool boxes and drawers—or anywhere you like to store your tools.
The Sample Club project illustrates a shadowed wrench set cut from light blue polyethylene foam. Exact tool outlines were guided by putting the tools themselves on the scanner. Once the shadows are complete, you can also utilize the foam as a jig for adding personalized markings or serial numbers to the tools. On a CO2 laser, this is easily achieved with a marking solution that is either sprayed or brushed onto metal prior to engraving.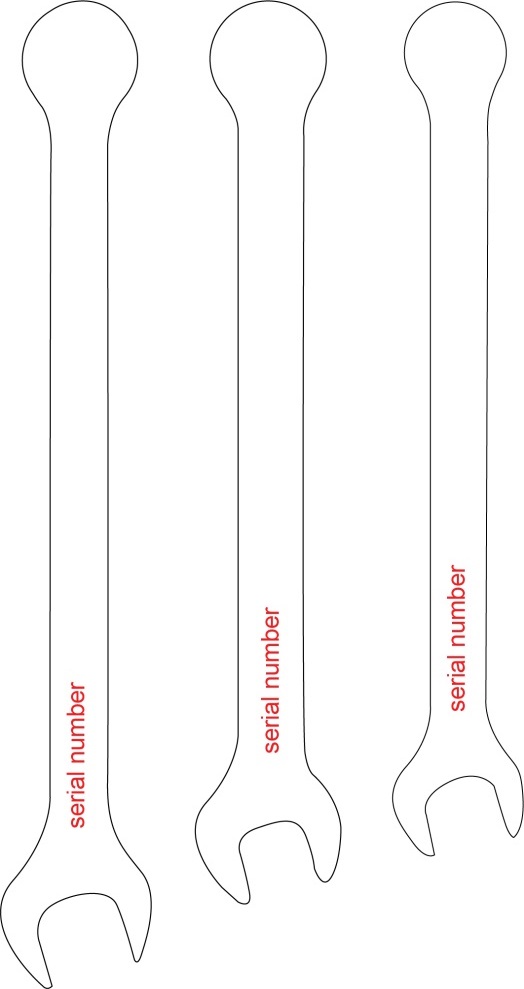 Tool shadows. Source: Epilog Laser
Portable Bowling Set
Sometimes you've just got to have a little fun. This lightweight bowling set, laser-cut from corrugated cardboard, is a perfect project for showing off the capabilities of your Epilog Laser system—not to mention making you the life of any party that you bring it to.
The laser is used to cut the cardboard into number-coded pieces that can be easily assembled. Glue is optional, as the set is designed to be rigid once the pieces are put together. In fact, it might be even more fun to bring it somewhere unassembled and let your bowlers put the pieces together before they take turns knocking down the pins.
You can also use alternate materials, such as plywood or acrylics, to increase both rigidity and value. Or you can create your own design. This Sample Club project was made with 123D Make from Autodesk, which has been replaced with Autodesk Slicer—a simple online 3D design and printing app used by a wide range of hobbyists. No special design experience is required.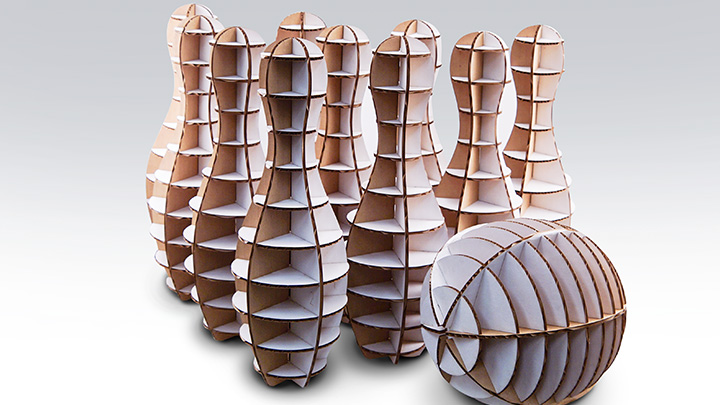 Corrugated cardboard bowling set. Source: Epilog Laser
Much More to Explore
Once you've gotten your feet wet making these projects, we're sure you'll agree that it's hard to stop at three! Well, don't. The hobbyist's universe is ever-expanding, and you can think of the Epilog laser as a trusted co-pilot on your journey into it. So check out the Sample Club, sign up for our newsletter, and above all never stop exploring.
Happy lasering!
Find Free Electronics Datasheets