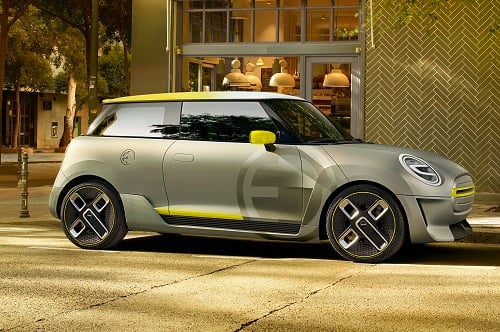 The MINI electric concept vehicle. Source: BMW BMW Group has introduced what it calls the future of personal mobility with a MINI electric concept vehicle designed for urban areas.
The concept vehicle is the first step toward a future all-electric MINI series that will go into production in 2019. The vehicle will feature a responsive drive system, suspension tuning and aerodynamic design with zero-emissions.
"With its characteristic go-kart feeling and powerful electric motor, the MINI Electric Concept is great fun to drive while also being completely suitable for everyday use—and producing zero emissions to boot. That's how we at MINI envisage electric mobility in tomorrow's world," says Peter Schwarzenbauer, member of the board at BMW AG.
The inlays and the simulated air intakes on the MINI were fabricated using 3D printing in order to show the lightweight design as well as to show how 3D printing can be used in a functional design for styling and customization.