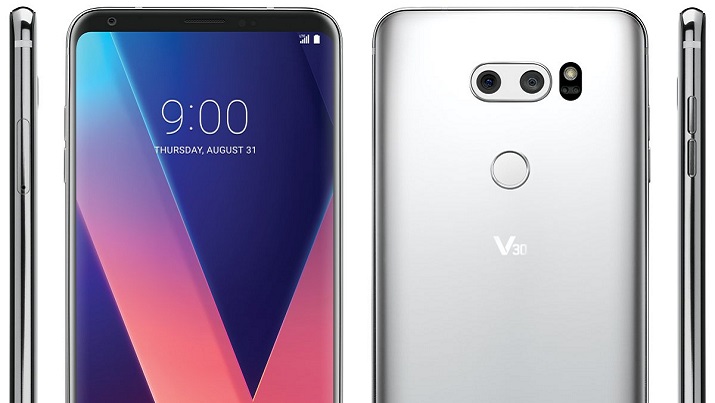 Leaked photo of the upcoming LG V30. Source: @evleaks
When it comes to sound quality, the upcoming LG V30 isn't messing around. According to the company, the newest addition to the V-series is the perfect mobile device for audiophiles.
The previously introduced Hi-Fi Quad DAC, designed for delivering original-quality sound by minimizing distortion and white noise, has been upgraded to a 32-bit advanced version powered by ESS Technology's SABRE ES9218P. Left and right audio signals are controlled separately, adjusting balance to a level of detail similar to standing in a concert hall. Wide audio paths also enable lag-free, accurate processing of large high-quality audio files.
There are two new features, digital filters and sound presets, which offer options for customizing the audio experience. Digital filters are customizable and improve impulse response pre- and post-ringing; four optimal sound presets—enhanced, detailed, live and bass—were developed by LG engineers who studied the characteristics of popular tones. These features are designed to allow users to experience a high level of audio quality using ordinary headsets.
The LG V30 also supports high-resolution audio streaming via MQA technology. MQA is a streaming-focused file format that offers high fidelity in a smaller file size, reducing the strain on mobile data packages.
In addition, the V30's HD Audio Recorder enables the user to simultaneously use the phone's audio receiver as a wide dynamic range microphone.
The V30 is set to release on Aug. 31, 2017.