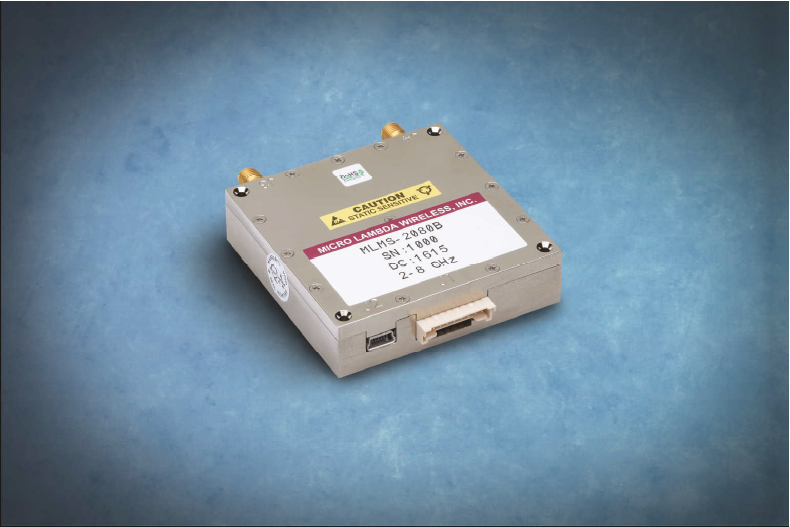 Source: Micro Lambda Wireless
Mirco Lambda Wireless, Inc. has announced the production release of a new, smaller and lower cost frequency synthesizer that is designed to fit into a single slot PXI chassis.
Standard frequency models are available covering 250 MHz to 6 GHz, 2 to 8 GHz, 6 to 13 GHz and 8 to 16 GHz. Special customers defined frequency ranges within the entire frequency range are available on special order.
Standard models are specified to operate over the 0 to +65° C temperature range. There are extended temperature versions covering -40° C to +85° C that are available on special order.
This series of frequency synthesizers has been designed in a miniature package that fits within a single slot PXI chassis. Dimensions are 2.5 in. x 2.5 in. x 0.65 in. tall. Units come with a 9-pin Molex connector for all input voltages and signals as well as standard USB mini-b connector.
Applications include wide band receivers, automated test systems, telecom, satcom, UAVs and Drones in many military and commercial test applications.