A long, long time ago, in a lifetime far, far away, TV was just TV. Back then, we had 13 channels to choose from and when someone in my house asked, "What's on TV?" — the answer was usually "dust."
Then cable TV services arrived, with hundreds of channels to view. And now these ubiquitous devices are multi-functional — enter the connected TV. According to eMarketer1, more than 168 million people in the U.S. will use an internet-connected TV in 2017, up 10.1 percent over 2016. Broadband TV News2 says the rate of attaching connectable TV devices to the internet is projected to increase from 73 percent in 2016 to 81 percent of installed units by 2020.
An increasing number of watchers and gamers are using digital streaming device such as an Amazon Fire TV, Apple TV, Google Chromecast or Roku. The total amount of video watched by consumers across these devices is up as the number of consumers watching broadcast network prime time and other programming continues to dwindle. This is attributed in part to the cannibalization effect of alternative platforms and the viewing habits of younger consumers.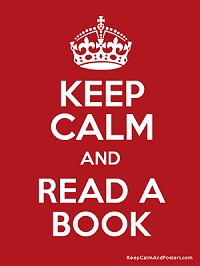 (Source: KeepCalmandPosters.com)The appeal of connected viewing is access to a more immersive experience via prime-time streaming of TV and movies, social networking, Web browsing and other interactive features.
Sounds irresistible, right? Thank you, no. I do not want a connected TV.
I do have a smart TV. Three in fact, each receiving hundreds of channels for which I have little time. Many hours are spent keeping up with news, a little time dedicated to watching old Top Gear reruns, nature shows, documentaries…
But I don't want to allot any time to streaming anything, or using my TV to stalk anyone on social media. I have things to do.
Lest the reader think I am a Luddite, I assure you that my home has electricity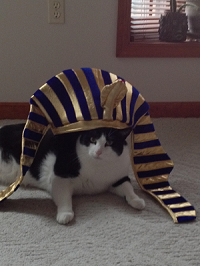 Simon has no time for connected TV. (Source: IEEE GlobalSpec)and running water, smartphones and computers. And hundreds and hundreds of books. I derive more entertainment and information from books and my laptop, than a TV that can do everything except prepare dinner. Then there's the matter of the 30-pound cat (insert gratuitous photo of cat) who needs lots of attention and, yes, food. I'm also fortunate enough to reside in a mountainous, heavily forested area which affords plenty of recreational opportunities.
So, no connected TV for me. I'm too busy with books, the outdoors and the ever-expanding cat.
1. 168 Million Will Watch Connected TV in the U.S. This Year