Researchers from the Tokyo Institute of Technology (Tokyo Tech) have discovered a low-cost approach to developing all-solid-state batteries. This improves prospects for scaling up the technology for widespread use in electric vehicles, communications devices and more.
All-solid-state batteries feature improved safety and reliability, higher energy storage and longer life cycles. The discovery of 'superionic' conductors — solid crystals which enable the movement of ions — is sparking their development. But so far, promising designs have relied on the use of rare metals like germanium, which makes them entirely too expensive for large-scale applications.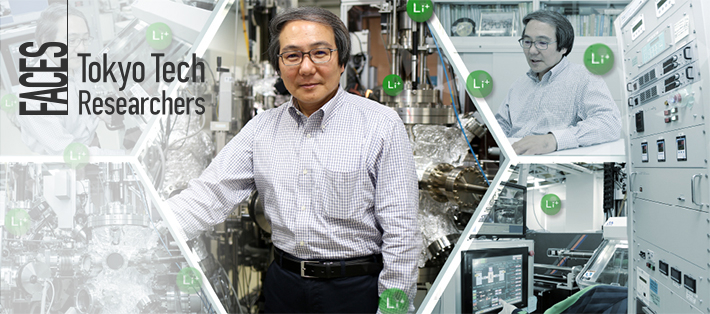 Royji Hanno, head of the research team (Tokyo Tech)
Ryoji Kanno led the project at Tokyo Tech. The team discovered a new material with a low cost and scalable approach: substituting tin and silicon — two elements that are readily available — for germanium. This new material achieves iconic conductivity which exceeds the conductivity of liquid electrolytes.
In 2011, Kanno and his team collaborated with Toyota Motor Corporation and Japan's High Energy Research Organization (KEK) and introduced a solid electrolyte with the structure Li10GeP2S12 (LGPS). It has an ionic conductivity of 1.2 × 10–2 S/cm–1 at room temperature, a level comparable and even exceeding liquid electrolytes currently used in batteries. But LGPS still relied on costly germanium to produce.
In the team's latest study, they kept the same LGPS framework and finely adjusted the ratio and positioning of the tin, silicon and other atoms. LSSPS, the resulting material, achieved an iconic conductivity of 1.1 x 10–2 S/cm–1 at room temperature, almost the same as the original LGPS structure. LSSPS will likely reduce costs and simplify manufacturing.
Kanno and his team hope that in addition to meeting the current battery needs across all sectors, their solid state batteries will tackle future needs related to the internet of things (IoT). They can also be used to power smart systems, robots, drones, and aerospace technologies.
A paper on this research was published in Chemistry of Materials.