Torc Robotics has announced its development of a complete self-driving system for consumer cars. Using Torc's end-to-end software stack and multi-industry experience, the self-driving technology allows cars to make complex decisions in real-life situations.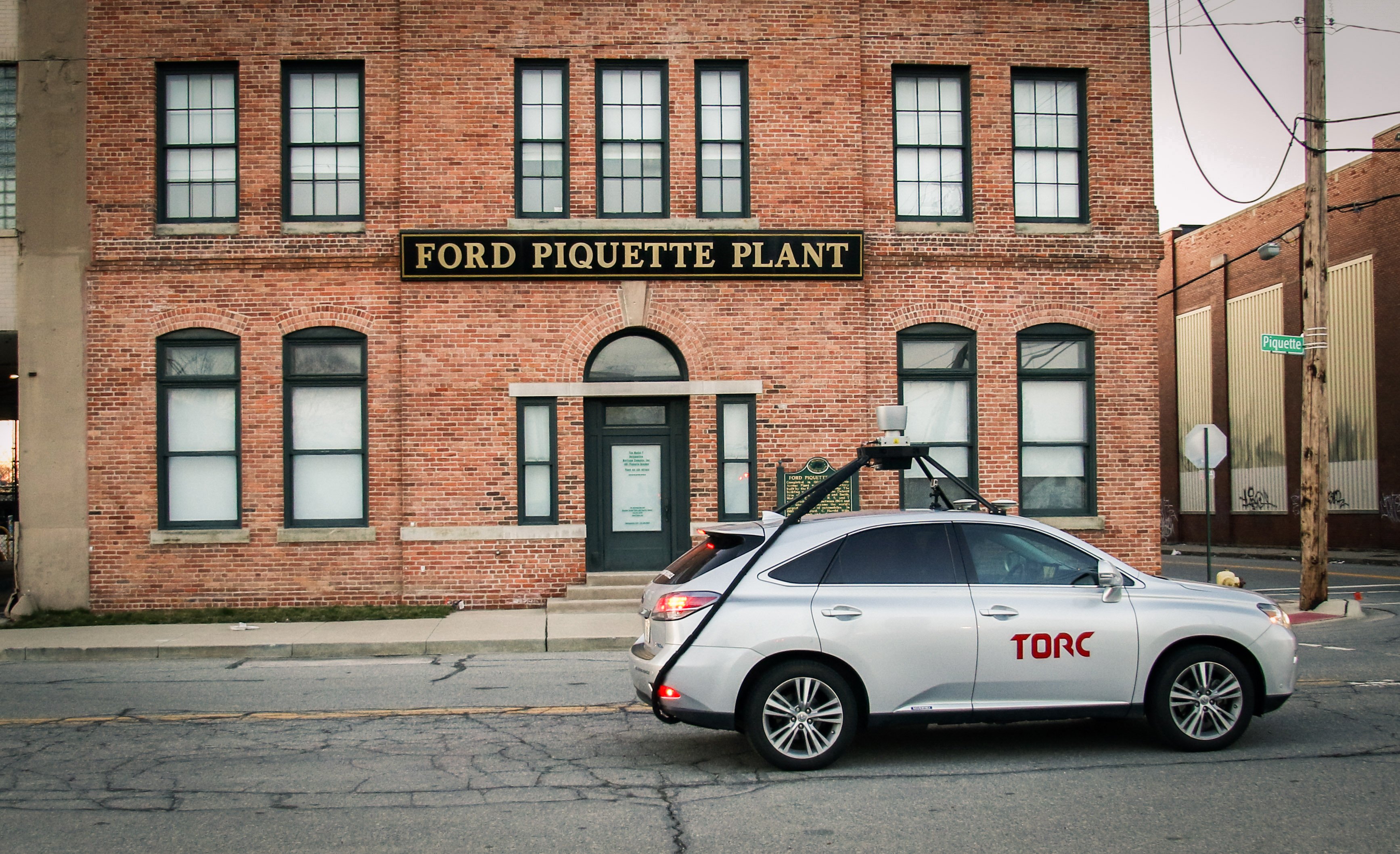 Self driving car successfully drove from Virginia to Detroit (Torc)
Tor is a Level 4 company according to SAE's levels of automated driving. All efforts and testing are geared toward this level of high automation, in which human drivers and intervention are not required when the vehicle operates in driving situations.
The company has implemented its self-driving technology on two Lexus RX vehicles. After major testing, the cars have been operating in many different weather conditions on public roads since February 2017. This system includes Torc's solutions of localization, real-time navigation, mapping and obstacle detecting and tracking.
In April 2017, one of the cars demonstrated a long-distance drive. It logged more than 1,000 autonomous miles during a round trip from Blacksburg, Virginia, where Torc's headquarters are located, to the Fort Piquette Avenue Plant in Detroit – the birth place of the Model T.
According to Troc Chief Technology Officer Ben Hastings, the Torc Team's advantage is the tested ability to tackle multidisciplinary systems engineering effort required to develop a fully self-driving car.
Torc plans to continue refining their technology over the year with continued testing and development of the self-driving system. To learn more about this fully automated car system, visit the Torc site here.