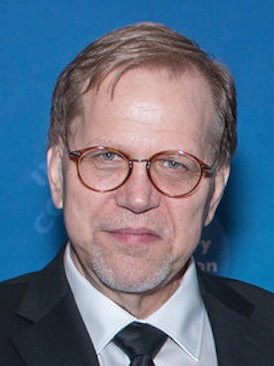 Keith McMillen (Source: Wikimedia Commons)BeBop Sensors, based in Berkeley, California, is a company that builds flexible pressure sensor solutions for original equipment manufacturers. Spun out of Keith McMillen Instruments (KMI), which creates smart fabric sensors for the music industry, BeBop got its start in late 2014 and has made some major inroads to technologies you're liable to see soon in a variety of industries, including automotive, consumer health, gaming and sports.
We talked to BeBop founder Keith McMillen recently to learn more about his company, and his approach to technological innovation.
"I've been into audio my entire life," said McMillen, who is 59. He received a degree in acoustics from the University of Illinois at Urbana-Champaign, paying his way through school by building and repairing instruments. His first company, Zeta Music, was established in 1979. It focused on creating electric and electronic string instruments, including a prototype electric violin built for musician Laurie Anderson that's still in production today. McMillen sold that company to Gibson Guitar in 1992. In 2000, he started an audio signal processing company that held key patents for VoIP and conferencing. That company was later sold to Plantronics.
Following these successes, McMillen ventured out onto the road to play music with his trio, but found frustrations.
"The equipment really was terrible. It was clunky, it would break, it didn't really do that much," he said. "The only people making any money were the airlines and chiropractors."
And so in 2005, McMillen founded his eponymous instrument company.
In addition to creating equipment compact enough to easily be carried on board an airplane, KMI focused on providing musicians and sound pros with new ways to interface with computers. One of McMillen's first projects was to create a sensor bow for a violin.
"I needed a cylindrical sensor that would wrap around the stick of the bow, and there was nothing out there," he said. He started playing around with fabrics.
Flash forward several years, and the company's reputation for creating smart fabric sensors got the attention of a robotic exoskeleton company looking for sensors that could be put on the soles of the feet to help the machines stay upright. McMillen started paying attention to his body as he walked, noticing how much information was received through his feet.
"When you're walking normally, you're more or less falling forward all the time," he said. "I could see why an IMU (inertial measurement unit) in a robot would be confused." He developed a 22-sensor design for each foot that allowed the machine to discern the type of surface it was walking on.
That led to also being approached by others outside the music world, and ultimately to the decision to establish BeBop Sensors as a separate company. The company has sometimes built prototypes on its own dime to show how something could be a viable technology before approaching Tier 1 manufacturers. These days, however, the more typical route is for interested parties — many of them Fortune 100 companies looking for solutions — to seek out BeBop. "I'm constantly surprised and pleased to hear from clients with new applications," McMillen said. "We're able to meet with someone and have a very intelligent conversation, and give them some ideas of what they can expect from a fabric sensor. We generally can develop prototypes for customers in two to four months, and then, depending on volumes, go into production."
The sensors BeBop creates don't have to be flat: they can conform to strange contours and fit any geometry. They're also robust: BeBop performs strike tests of a million cycles on the devices. The company has over a dozen different fabrics they can work with, a variety of methods for pulling signals off the fabric and a vast library of software objects. They employ around 30 people, and with just a couple exceptions, all of the employees are involved with the design of the devices — programmers, mechanical engineers, textile engineers.
McMillen sees smart fabrics as a natural way to keep in near-constant contact with the cloud and computing, noting research that shows that most people are willing to have that level of contact as long as it brings some benefit. "We all wear clothes," he said. "I'm sitting on an office chair that has fabric on it. I have a couch in my office. My car has fabric on the floor, leather seats. It's everywhere. We realized that we could connect rigid electronics with squishy people through fabric. People find it to be completely non-intrusive.
"They're a new class of sensors," McMillen said. "It's really something that we haven't had before."
Related: A Whole Different Design Ethos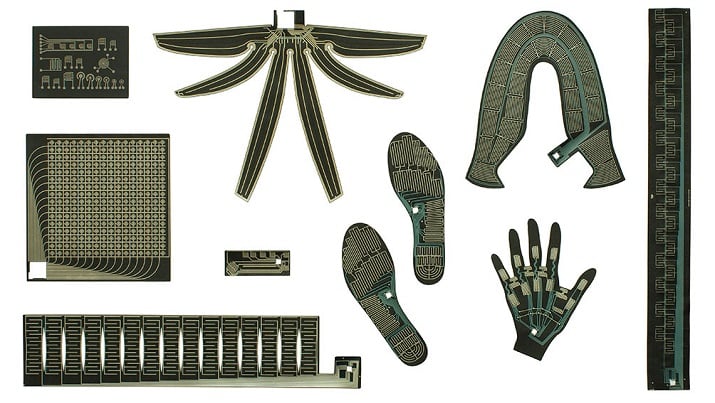 Some of the BeBop Sensors family of products. (Source: BeBop Sensors)