In order for flexible electronics to be produced, the materials used must be versatile, light-weight, strong and resilient. Aerogel seemed to be a good candidate but it has proven to be difficult to make them while ensuring all the necessary properties, until now. Researchers report that through mimicking the structure of the "powdery alligator-flag" plant, they have been able to make a graphene-based aerogel that meets all of the requirements.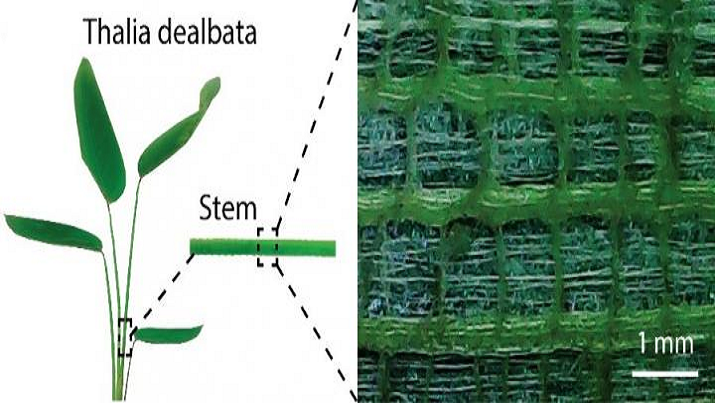 A plant stem inspired researchers to develop a new, versatile aerogel for possible use in bendable devices. (Source: American Chemical Society)
Aerogels are light and porous, which makes them useful in many areas, such as pollution control and insulation. Bai and colleges were inspired by the stem structure of the powdery alligator-flag plant to create a better aerogel that can be used in bendable electronics. The plant is strong, lean and capable of withstanding rough winds.
The team used bidirectional freezing, a technique that they developed, to assemble a new kind of biomimetic graphene aerogel with a structure similar to that of a plant stem. The material supported 6,000 times its own weight and maintained its strength and resiliency after intensive compression trials. They put the aerogel in a circuit with and LED and found that it could potentially work as a component for flexible electronics. This new approach could help in the development of other new materials in the future.
The research was published in ACS Nano and was funded by the National Natural Science Foundation of China and the 1000 Youth Talents Plan of China. The paper is available here.