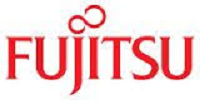 A new supercomputer system planned for Taiwan's National Center for High-performance Computing, National Applied Research Laboratories (NCHC) will have the highest performance in the country when it becomes operational in May 2018. The system will be built by Fujitsu Limited and Fujitsu Taiwan Limited.
The new PC cluster system is comprised of 715 servers, including a next-generation model of the Fujitsu Server PRIMERGY. Within this, 631 computation nodes use the Intel® Xeon® processor Scalable family (Codename: Skylake), and deliver a theoretical peak performance of over 2.13 petaflops. In addition, 64 of its accelerator nodes use the NVIDIA® Tesla® P100, a GPU from NVIDIA, for a theoretical peak performance of over 1.35 petaflops. Each computation node is connected by Fujitsu's latest high-speed interconnect(2), Intel® Omni-Path Architecture, and with the acceleration technology held by Fujitsu Limited and Fujitsu Laboratories Ltd., delivers highly parallel processing performance.
Over 1,000 people use the center, promoting international and joint research. The new system will give the center a research platform that can accommodate such emerging fields as AI and big data, as well as accelerate the pace of further research.