Augmented reality (AR) headsets are gaining popularity, and now it's easy to create your own headset in your home. The Holokit by Amber Garage is a cheap DIY alternative to the expensive headsets on the market. The kit is a collaboration of engineers from around the world. The algorithm was developed by HKUST Aerial Robotics Research Group, led by Professor Saojie Shen. Fengyuan Zu, an ITP student from New York University made the first prototype of the Holokit headset. The hardware was manufactured and designed by Goldhorn in China. As a team, the Holokit was developed and improved upon in 6 months.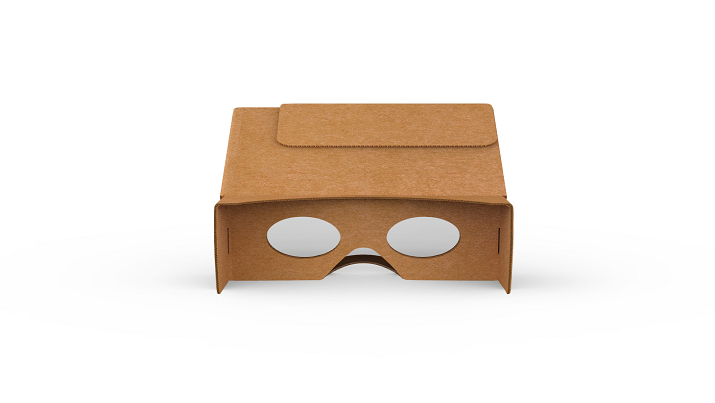 An assembled Holokit headset. (Source: Amber Garage)
The Holokit is a cardboard design that cuts out and folds to assemble into the headset shape. It has a Fresnel lens that holds a smartphone. Place a smartphone on the Fresnel lens and voila, it becomes a working AR headset. What makes this DIY kit stand out from the competitors is the design allows for the outside world and holograms to merge into mixed reality (MR). With other kits, you are only able to see the hologram in its world. With the Holokit, the virtual images blend with the real world.
The Amber Garage has the cardboard hardware design available on GitHub, and you can print out the design and assemble the headset. They have a preorder set up for August 2017 when physical kits will become commercially available.
According to Amber Garage, Holokit will be one of the cheaper options on the market for AR headsets. There hasn't been an official price announcement yet. Its competitor is Google Cardboard, which is currently retailing for $15 so it can be assumed that it will be around that price.
"HoloKit is our gift to the AR/MR industry. We open-sourced our code and provided instruction for hardware DIY." Botao Hu said, "Developers can use Unity to create Apps. I am excited to see what open source contributors will create, and how HoloKit can help fellow engineers and artists for their projects."
This new DIY AR headset premiered at the Augmented and Mixed Reality at Stanford University on May 11, 2017. It was also demonstrated in the ITP spring show at New York University on May 17, 2017. To learn more about this new headset, visit the Holokit site here.