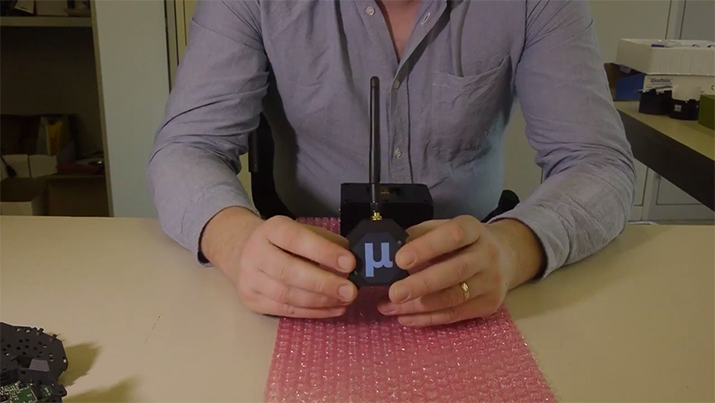 Danny Hughes, Chief Technical Officer, VersaSense, gives an introduction to the Micro Plug & Play product line of wireless sensing and actuation devices.The VersaSense Micro Plug & Play line of wireless sensing and actuation products for the Industrial Internet of Things (IIoT) is now available through global electronic components distributor Digi-Key Electronics. A spin-off of the imec-DistriNet research group at the University of Leuven in Belgium, VersaSense is a designer and manufacturer of wireless IoT products and services.

The MicroPnP product line is based on open standards and features plug-and-play customization, up to a decade of battery life and wireless reliability built on Linear Technologies' SmartMesh IP standard. MicroPnP IoT solutions are already in use in a wide range of industrial applications including infrastructure monitoring, building energy management, precision animal farming, weather monitoring and more.
Each MicroPnP device supports up to three sensors and/or actuators, which affords numerous configuration possibilities. A barometric pressure sensor can be deployed to monitor the environment, for instance; passive infrared sensors can function as a burglar alarm. Versa-Sense uses additive manufacturing techniques such as 3D printing to quickly produce devices per customer specs.
"In the past an Industrial IoT solution would require design engineers to work with projects that involved low-level programming that ended up with minimal connectivity," said Digi-Key's David Stein, VP, Global Semiconductors. "VersaSense's self-configuring hardware system will allow engineers to easily design data acquisition and control solutions to enable their innovation."