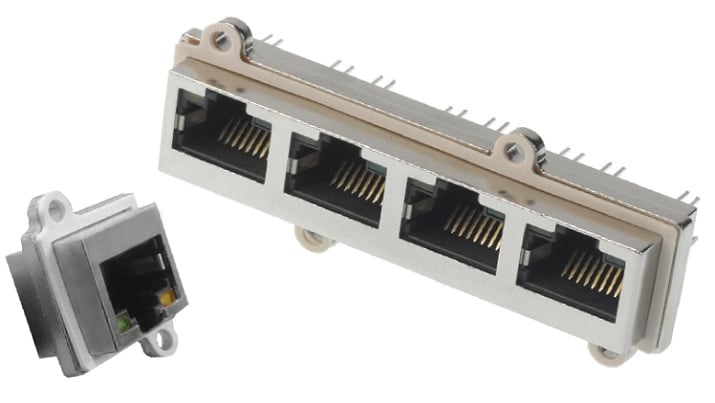 Network connectivity supplier Stewart Connector, a Bel group company, has launched the SealJack Vertical Series product line for use in harsh-environment RJ45 connector applications.

Internet of Things devices are particularly dependent on connectivity solutions that are reliable and functional outside of typical office applications, where moisture and other environmental factors limit the capabilities of electronics.

The SealJack series offers a light and compact design with IP67-rated sealed protection, and is capable of transmitting 10/100 Base-T, 1G Base-T and 10G Base-T Ethernet. Configurations are available in 1-port vertical and 4-port vertical harmonica-style designs; both front- and rear-panel mounting are supported, along with various LED options.

Applications include industrial environments, marine equipment, medical devices, military communication, renewable energy industry, test equipment and more.