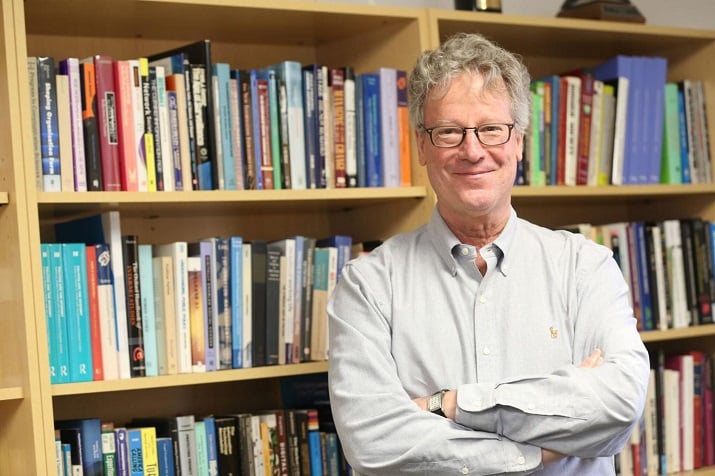 William Dutton, the director of MSU's James and Mary Quello Center, led the study on fake news. Source: Michigan State University Fake news is definitely a buzz word that has garnered much attention over the past six months.
But despite what some people view as skewing public opinion in a certain way or influencing voting habits, fake news and biased search algorithms are not swaying those that are heavily involved on the internet, according to a new study from Michigan State University, Oxford University and the University of Ottawa.
In a survey of 14,000 internet users in seven nations—the U.S., the U.K., France, Poland, Germany, Italy and Spain, the results show that those internet users interested in politics tend to be exposed to multiple media sources, discover new information and are skeptical of political information they receive. In fact, news garnered via social media is more heavily scrutinized and users are likely to check the information by using search.
Researchers say these findings should caution governments, businesses and the public from over-reacting to alarmist panics.
"The role of search in the political arena is of particular significance as it holds the potential to support or undermine democratic processes," says William Dutton, director of MSU's James and Mary Quello Center in the College of Communication Arts and Science. "For example, does online search enable citizens to obtain better information about candidates for political office and issues in elections and public affairs, or do the processes underlying search bias what citizens know in ways that could distort democratic choice?"
Among the findings, the argument that biased search creates a filter in which an algorithm guesses what information a user wants based on their information is overstated. Instead, internet users tend to encounter diverse information across multiple media, which challenges their viewpoints.
Also, most users are not silenced by contrasting views nor do they silence those with whom they disagree with. Instead, internet users are more likely to hunt down facts on their own and check the validity of information they find on social media or the internet.
Regional differences also plays a big role in how fake news affects different countries. For example, in France and Germany people use search engines less and rely on more traditional media whereas in Italy people use search more frequently. Of the countries surveyed, internet users in Poland trust search the most to keep them informed and in Spain users are prone to use the internet to check facts. In the U.K., people use search less and trust in broadcast media.