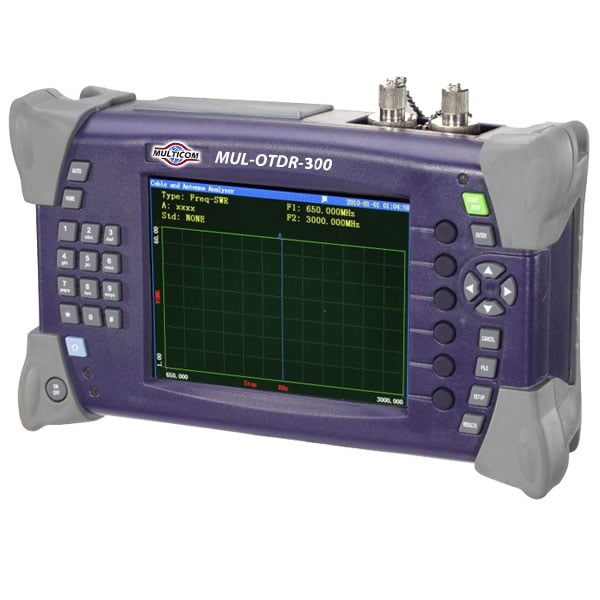 Multicom, a leading source of products for building and maintaining communication systems at cost-effective prices, has announced the launch of the MUL-OTDR-200 and MUL-OTDR-300 handheld Optical Time Domain Reflectometers (OTDR). The OTDRs are designed for the construction, maintenance, measurement and emergency repair of optical fiber communication systems networks as well as the manufacture and measurement of optical fibers and cables.
With a graphical window operating interface, color LCD display and visual fault location (VFL) function, the OTDRs are designed to measure the length of optical fiber, value of reflection loss, distance between two event points, loss between two event points and many other important metrics. Designed for 1310/1550 nm wavelengths with a dynamic range of 32/30 dB (100-110 km), these lightweight OTDR's are ideal for determining the quality of communication lines.
For more information, please visit the product page found here.